RIKKI ROCKETT on JANI LANE "I hope you finally find peace my friend"
August 12, 2011 / 2133 reads / 1 comments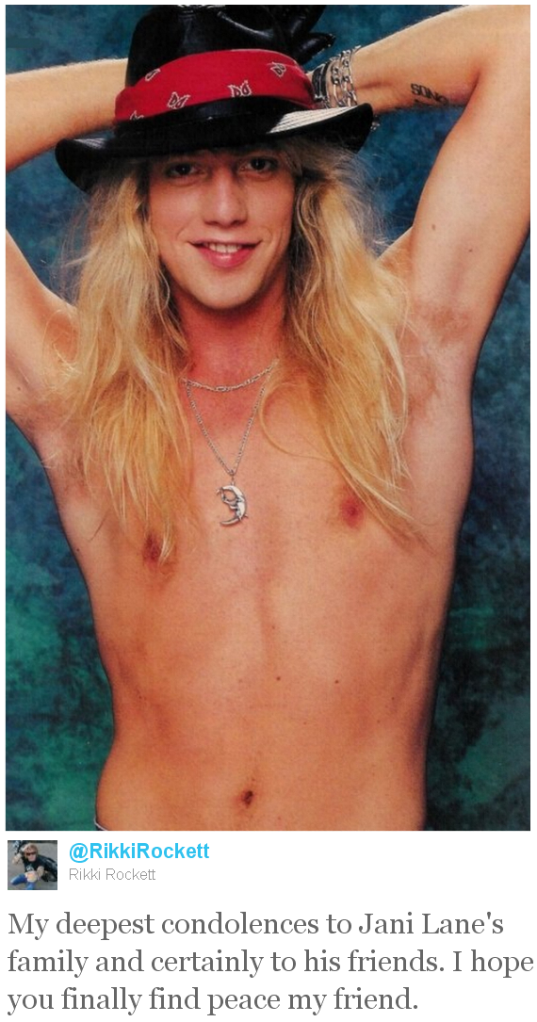 Former singer for Warrant, Jani Lane, was found dead Thursday evening in a motel room in Woodland Hills, California. He has passed away at age 47 due to undetermined causes.
Our prayers go out to Jani's family and friends, he will be truly missed.
---