TRACII GUNS "NIKKI SIXX Can't Stand POISON"
February 29, 2004 / 425 reads / No comments yet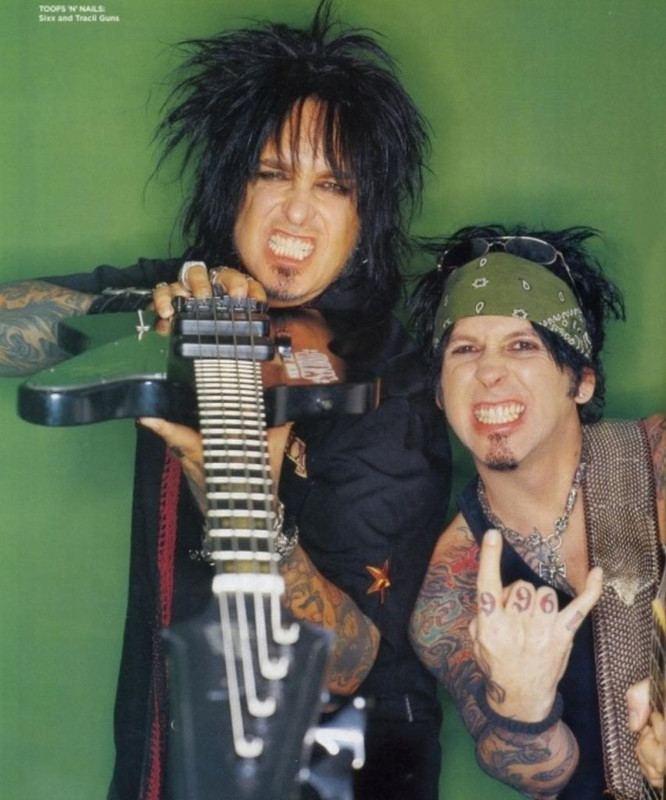 BRIDES OF DESTRUCTION guitarist Tracii Guns (L.A. GUNS) has commented on bandmate Nikki Sixx's (MÖTLEY CRÜE) vow to never tour with "fake bullshit" band like POISON.
Writing to the Metal Sludge message board, Guns commented on Sixx's statement: "Playing to a 30+ non record buying audience at 6pm is not a good enough reason for the BRIDES to do [the rumored KISS/POISON summer U.S.] tour. However if there was a band with a younger audience going on after us, that would make sense. Otherwise we would just start out headlining and playing to our fanbase that already exists at night and do a full set in clubs, which is something we may have to do. I know that the arena tour sounds exciting but that doesn't make it the right thing to do. Not to mention the ticket price would make it near impossible for a lot of younger people to go. Nikki can't stand POISON and you know what? It's a free country and he can express himself anyway he wants too. By the way… I really miss Johnny Thunders."
LATEST NEWS
RELATED ARTICLES
---