RIKKI ROCKETT from the road!
June 21, 1999 / 374 reads / No comments yet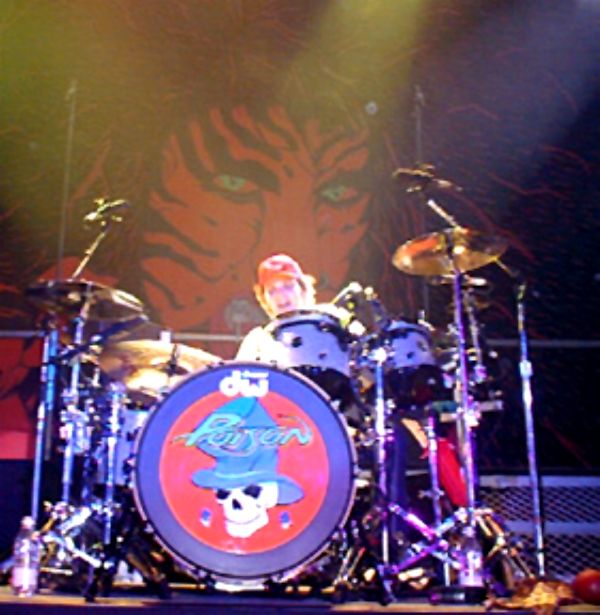 Hello All!
Writing all of you from my hotel in Salt Lake City, UT. Really nice people here! Anyway, the shows in LA area were fantastik and the LA times gave us a rave review for the first time I think in history!
Vegas was a different experience for us. It's a small stage but sounded good. No pyro, just us kickin' ass and the people there at the show kicked double ass!
Tonight Salt Lake! Tomarrow... well, I hope we can help revive the sorrow from the Denver crowd. They need a kick ass concert after all they've been through.
I've changed the Poison website and am now using Macromedia's Dreamweaver to build it. In fact, I'm now using just about all Macromedia stuff for my websites. Feel free to put in a good word for me at thier site. (www.macromedia.com) One of these days I'll get some really great Flash goin' on. The Poisonweb is simpler and no frames this time around. It's just easier for everyone right now. Enjoy the new pics. Feel free to send me pics of the band and you if you have been at an after show party with us. e-Mail them only. I don't have a scanner on the road with me. I'm going to make a section for fans only very soon. That's it for now...
See ya soon!
Cheers from the road,
Rikki! (The Glam Rock Drummin' Vegan)
LATEST NEWS
RELATED ARTICLES
---