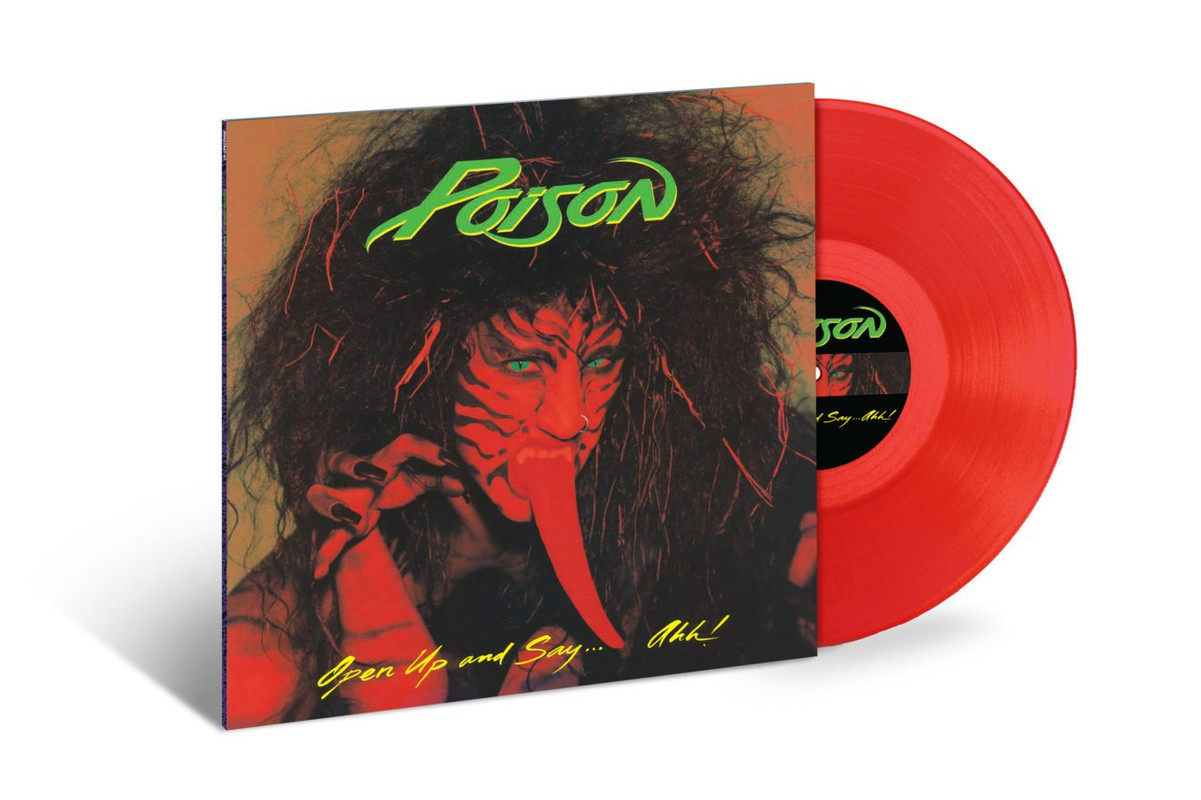 Capitol/UMe is poised to celebrate the 30th anniversary of POISON's best-selling album, 1988's five-times-platinum "Open Up And Say... Ahh!", with a sensationally reproduced 180-gram reissue. The LP was pressed in two collectible color variants: red vinyl (available at select retailers) and a limited edition of 1,000 in green vinyl (available exclusively at The Sound Of Vinyl).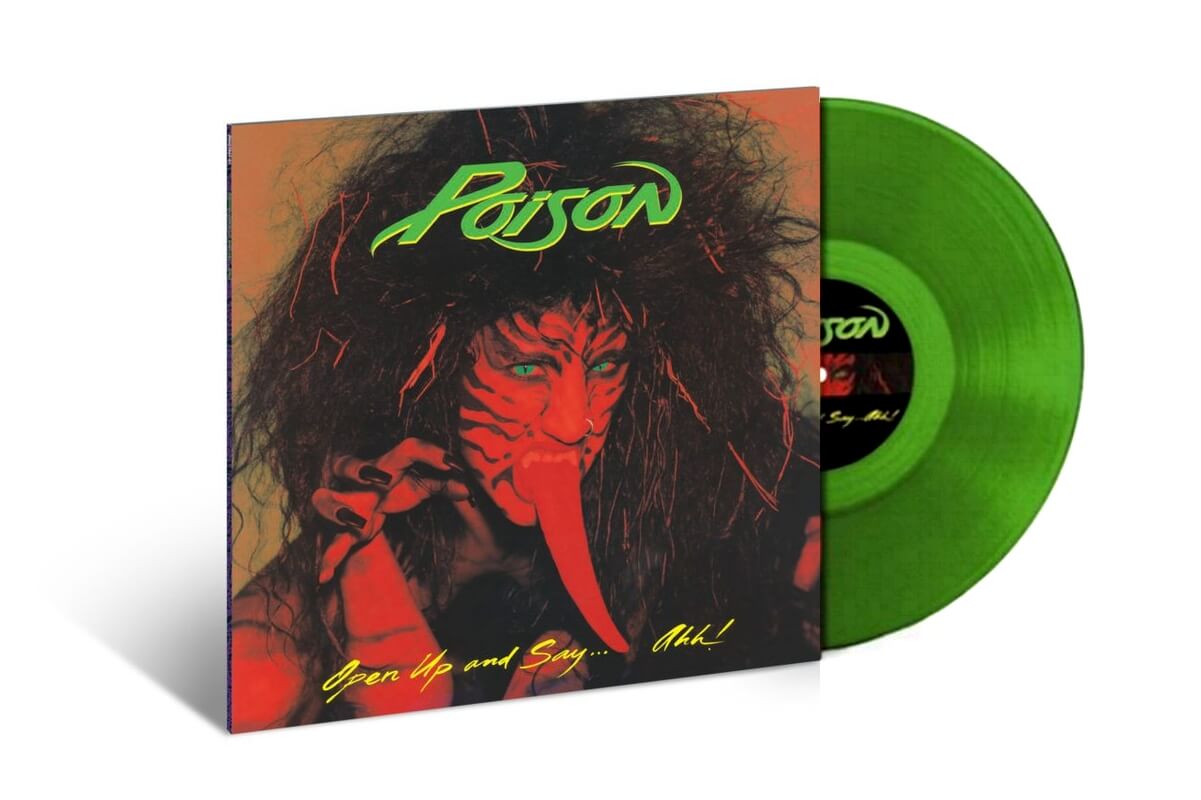 This exciting LP reissue also restores the album's original full-frame cover art, which initially featured a glammed-up cat person's elongated tongue extending fully down the middle of the cover image, ultimately protruding between the last two words of the album title that had been scrawled across the bottom.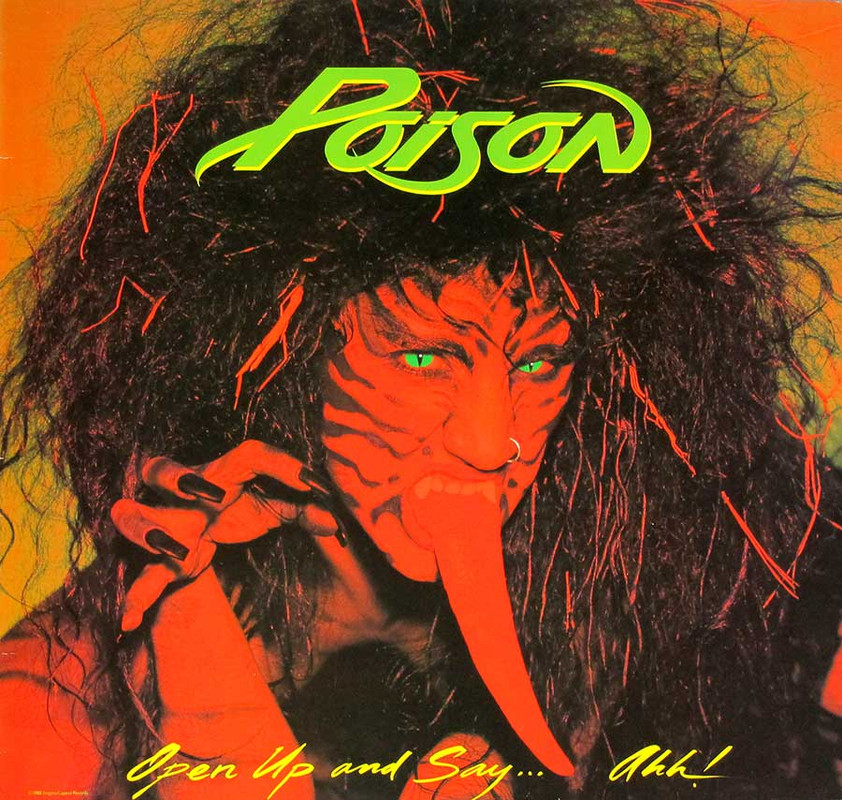 Yet back in the day, "Open Up And Say... Ahh!" was instead issued with a tighter, widescreen, mostly green-eyes-only view amidst a black background.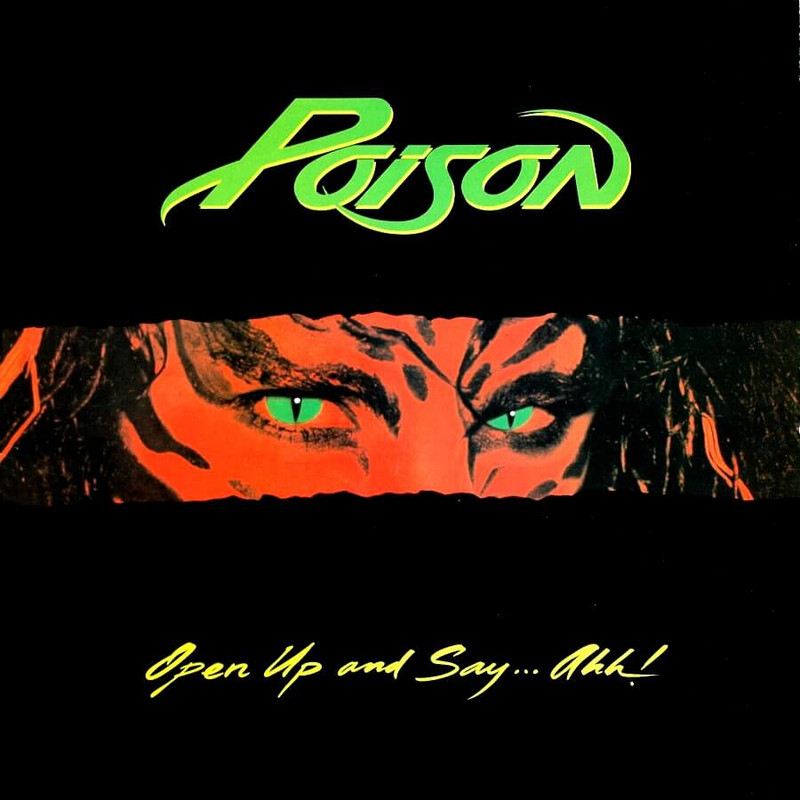 Originally released on May 3, 1988, "Open Up And Say... Ahh!" cemented POISON's status as one of the biggest bands of the 1980s, in turn garnering four Top 20 hits and including their first No. 1 single, "Every Rose Has Its Thorn". Produced by Tom Werman (CHEAP TRICK, TED NUGENT, TWISTED SISTER), engineered by Duane Baron, and recorded at Conway Recording Studios in Los Angeles, "Open Up And Say... Ahh!" sealed POISON's standing in the rock pantheon with ten tracks chock-full of instantly singable choruses mixed with fist-pumping riffs, courtesy of the four-man-band chemistry between vocalist/rhythm guitarist Bret Michaels, lead guitarist C.C. DeVille, bassist Bobby Dall, and drummer Rikki Rockett.