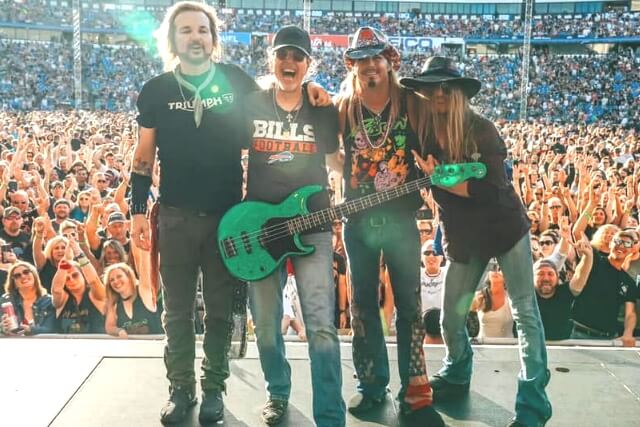 Rikki Rockett took his social media to write the following message to the fans:
Such a crazy summer! I think we proved that Rock 'N' Roll is not dead. Neither is our brand of Rock 'N' Roll! We still have our pundits and quite frankly, it's part of our success. Back in the day, Jazz peeps criticized Rock 'N' Roll for having players who weren't proficient all the while having zero idea what makes good Rock 'N' Roll.
Poison isn't a jazz rock fusion/progressive metal band. Hell, most of the time we aren't even really metal, we are Rock 'N' Roll. To those folks, enjoy stuffing 32nd notes into a 150 Bpm song or whatever floats your boat. Rock 'N' Roll moves the soul and if you all hate us for it, then that is cool!
We moved souls this summer. I know it. I saw it in the fans eyes. Not the critics. I could not not give two shits about you critics. Baste in your sour cream sauce of hate.
Nuthin' But a Good Time? Damn right! I love you all! Till next time, remember: Seeing is believing, but feeling is the truth!