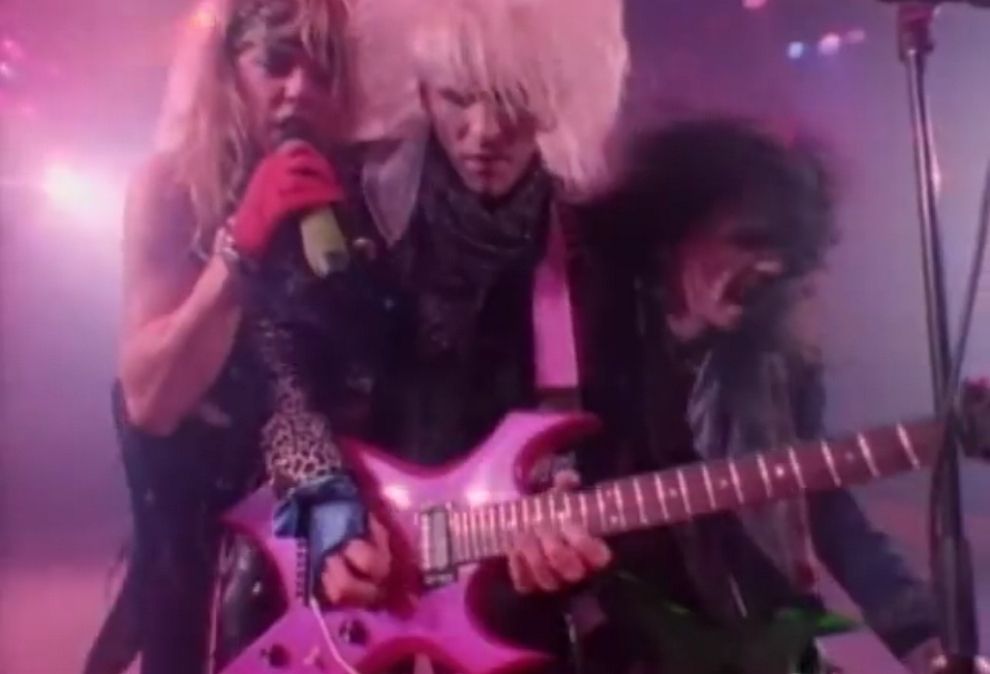 Sleaze Roxx recently conducted
an interview
with Billy McCarthy. A few excerpts follow below:
SR: What was it like working with people like C.C. DeVille and Ronnie Younkins during the early L.A. metal scene?
BM: CC was virtually an unknown, but had this fire in him. He was so raw in personality and playing, and he was driven. He was very naive, but looking back, it was an asset. I was in a band called Kid Rocker, who, had we not had a problem with our lead singer's "vices," would have probably been one of the biggest rock bands in the 80's. CC was unrelentless in getting a shot to play guitar with Kid Rocker--and got it. Ronnie Younkins was another player who during his discretion with Kix was in at lead guitar. Ronnie and Kix are so underrated--I've never understood why. Perhaps poor management or being mistaken for good ole' Maryland boys. CC and I were then in Screamin' Mimi's. It was the most powerful four-piece band I have ever played in. It was just the biggest, trashiest wall of sound. We were eight years ahead of grunge. So there you have it. Strike three.
SR: How much of a hand did you have in arranging Poison's hit "Talk Dirty To Me"?
BM: I was the only hand in the arrangement--which Poison karaoke'd off Screamin Mimi's version. If others differ, I'm waiting to hear or see it.