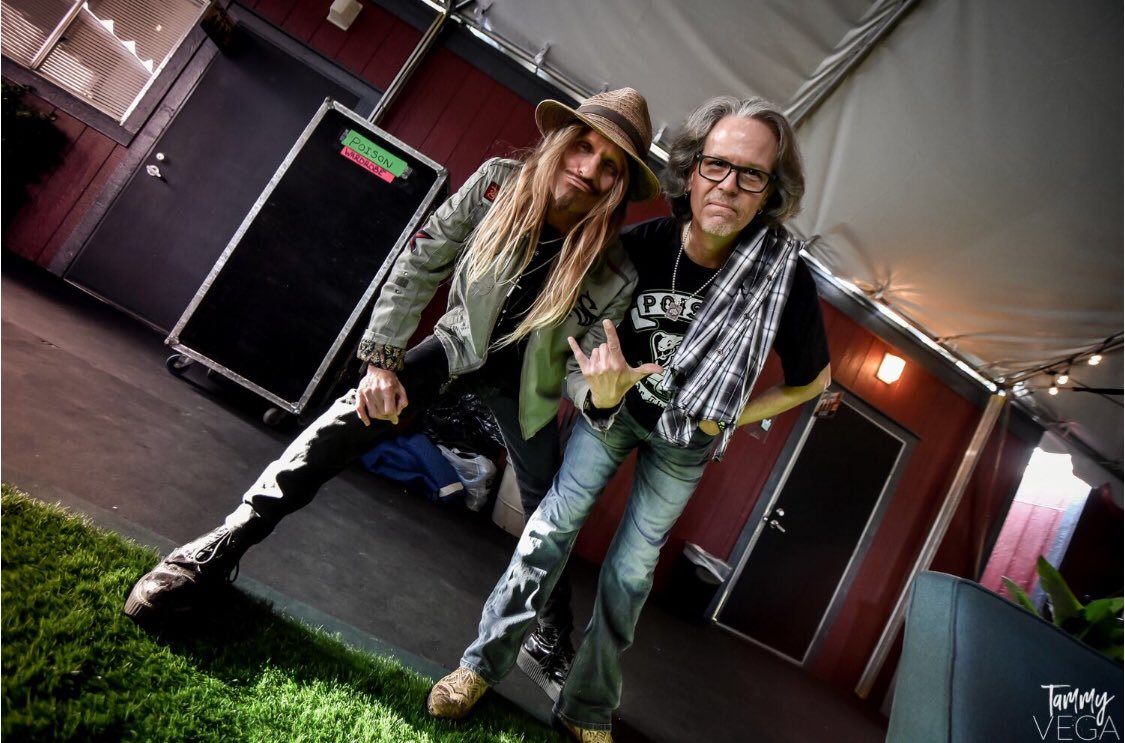 Andrew Catania of
All That Shreds
recently conducted an interview with Bobby Dall. A couple of excerpts from the chat follow below.
What was Poison's first record deal?
BD: No, we took an independent deal on my Enigma Records and we were passed on by all the major labels. So, we took an independent deal with Enigma Records and released the video for Cry Tough, which wasn't that successful on MTV, but we managed to sell 20, 30,000 copies in the Los Angeles area where we had our huge following. It was right when Capitol Records was in negotiations with Enigma to pick up the distribution for their label. Right as Talk Dirty To Me was released, Capitol came in and picked up the label. That's how we became part of Capitol. It was a great label to be on as the Beatles were on Capitol. at that how we became a part of capital and it was a great label to be on the label for the Beatles. I always enjoyed the fact that we were on the same label as the Beatles and that end to end. We're still on Capitol, but technically it's Universal today. It's Capitol, Universal, and EMI
Out of all of the Poison records, which one is your favorite?
BD: You know, that's a that's a great question. Nobody has ever asked me that or asked me that specific question. I would have to say that, Look What The Cat Dragged In. You have your whole life to write your first album. It's your first hit record. It's the first time you turn on the radio and you hear yours. So would be a playback. There were a lot of firsts that went with that record. After that, we had to make our sophomore record and there's a lot of pressure on you after coming off with a hit record and we just came right off the tour, went right into rehearsals and spent a couple months there and a couple of months in the studio. Then came Open Up and Say Ahh which is this year is the 30th anniversary of.
Is there any chance you guys will record a new Poison album?
BD: I'm not going to bullshit you Andrew say there's any in the process. Would I like there to be? Yes. But, it's a matter of everyone having the time. Everybody in the band has other commitments. Some members have younger children and others. So between those two issues, it's difficult and you know, health issues as we get older. Should we be making a new record? Yes, definitely. But will it happen? I don't know.