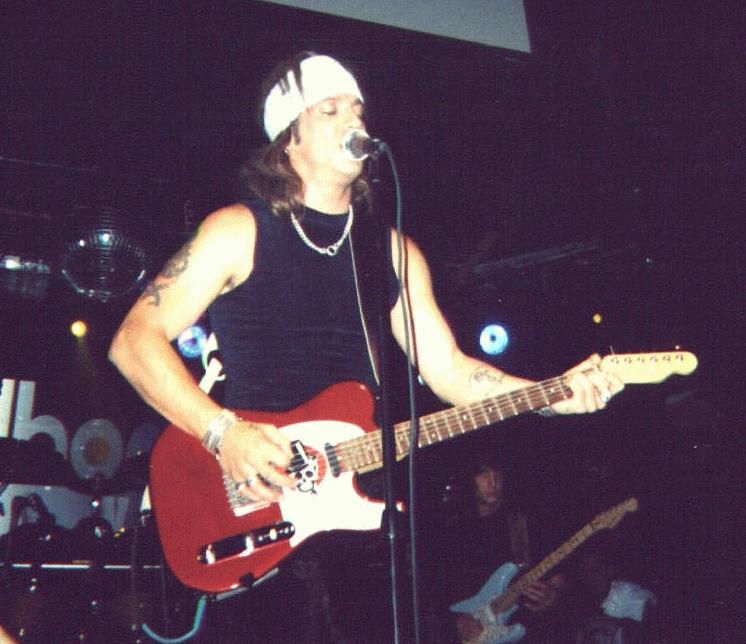 Review by Lily Raven for ROCK CITY
BRET MICHAELS put on a very impressive and highly entertaining show at Billboard Live! This was Brets first solo concert ever and he proved he can stand on his own. What was heard was all the songs from Brets new record A Letter From Death Row which he solely write and did an excellent job on! A Letter From Death Row is also the name of the upcoming movie Bret masterminded.
The show started with smoke filling the room, then Bret and his outstanding band blasted on stage playing "Party Rock Band" and kept hitting the crowd with one great song after another. The show kept building momentum and never let down. There were a couple of pretty ballads played and a great blues number "Steel Bar Blues." All the rockin songs were kick-ass and very exciting, especially "69". And each song was well received by the highly enthused audience. They ended their sensational show with KISS "Rock and Roll all Nite" and had the crowd going more crazy. Brets showmanship and versatility as a musician were in prime form tonight as he not only sang but played guitar on several songs and played the harmonica, adding depth to his songs.
Brets band is Bart Walsh on lead guitar, Gabriel Moses on lead guitar and vocals, Billy Russo on bass, Scott Patterson on drums and vocals and Lorenzo Pryor keyboard and vocals. These joined forces are an immense explosion of talent!
This solo project for Bret shows he has progressed as a musician. It takes a lot of courage to step out on your own and move ahead and Bret has certainly succeeded.
Celebs attending this hell of a show were Rikki Rockett, C.C. DeVille, Charlie Sheen, Slash, Matt Sorum, Corey Feldman, Tia Carrera, John Stamos, Paul Gleason, Kato and Gerri Miller of Metal Edge.