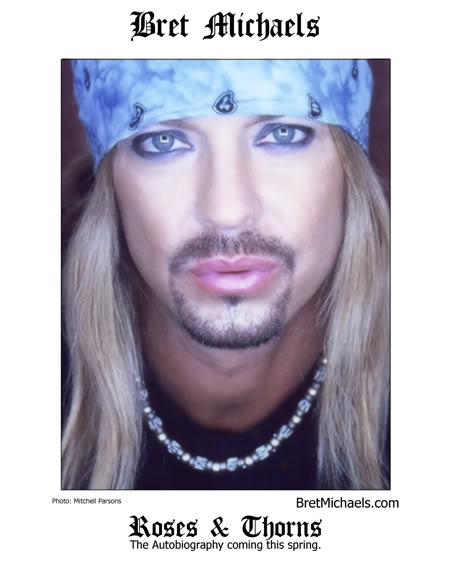 Gary Graff of
Billboard.com
reports that POISON frontman Bret Michaels will publish his autobiography, "Roses and Thorns: The Rock 'n' Roll Fantasy to My Reality" (
Simon & Schuster
), in June.
"It will give people the untold story," Michaels tells Billboard.com. "It gives you the sex, the drugs, the rock 'n' roll, but it also gives you the diabetes. It gives you every aspect of my life and what I'm going through. I think it's pretty frank. It's honest. It's at times self-deprecating. It's about what happens when you try to live out your dream and the reality of it all sets in and it's the hardest and the strangest thing you will ever do. I think when you read it you'll really get the understanding of what it's all about."
Michaels wants to separate "Roses and Thorns" from rock 'n' roll tell-alls such as Motley Crue's "The Dirt" and Aerosmith's "Walk This Way." "Those books stood on their own. This one has its own identity," he says. But he does promise revelations about Poison, and particularly his well-known conflicts with guitarist C.C.DeVille.
"One of the most therapeutic things to write was (about) the constant battle between CeCe and myself and the reality of why it is constantly there and why it exists," Michaels says. "Getting into a fist fight wtih someone who is your friend is one of the harder things to live with, much less write about."