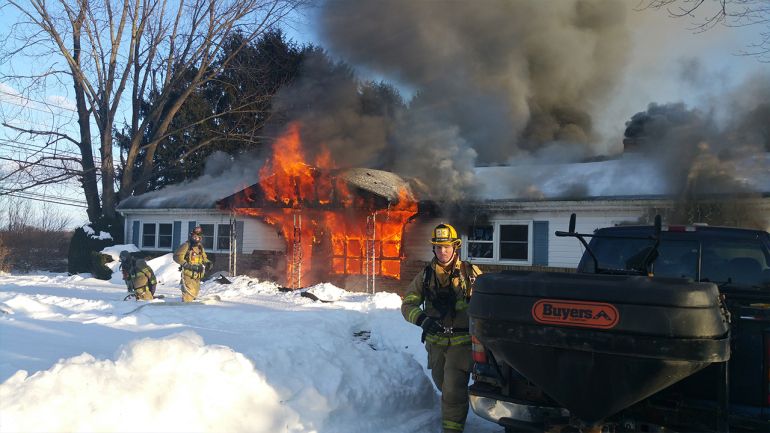 According to
Fox43
, the Pennsylvania childhood home of POISON singer Bret Michaels was destroyed in a fire Wednesday afternoon.
Janna Elias, vice president of operations for Bret Michaels Entertainment, told The Sentinel about the residence, which is located in Mechanicsburg: "I can confirm that this was indeed one of Bret's former childhood homes."
Michaels lived at the home between the ages of six and 17, according to Elias.
It is believed that the fire was caused by a cooking accident in the kitchen before it swept through the front of the house and licked the home's fašade.
Five children and two adults were in the home when the fire began, but they made it out safely.
Damage to the home and contents is estimated at $250,000.