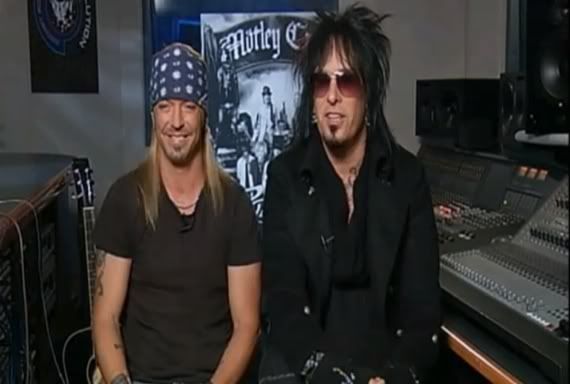 Bret Michaels says that he doesn't understand why MÖTLEY CRÜE bassist Nikki Sixx continues to say "negative stuff" about the POISON singer
and insists that the two bands could have "a great tour" if Sixx and his bandmates would just "put [their personal] feelings aside."
When asked by
The Birmingham News
if MÖTLEY CRÜE and POISON even like each other
considering everything that has been said between the two camps in the past, Michaels said, "I want to make it very clear. I'm not a grudge
guy, ever. They have said a lot of negative stuff about POISON. [MÖTLEY CRÜE singer] Vince [Neil] has toured with me and we've ridden
motorcycles together. Nikki and [drummer] Tommy [Lee] have said a lot of negative things about a lot of people, and I was one of them.
"I don't know what the rhyme or reason is," Michaels continued. "I like some of their music. Fans want the [upcoming MÖTLEY CRÜE and POISON]
tour [which is scheduled to kick off on June 7]. I think it could be a great tour for fans if we could just put our feelings aside. I think
we can have a great time.
http://bit.ly/kKN4RC