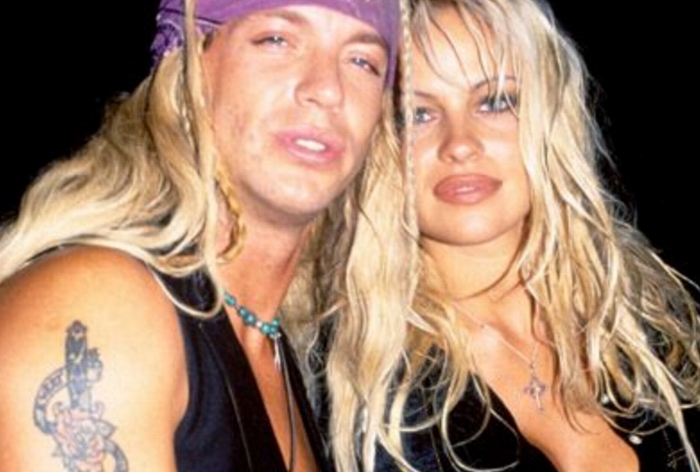 Source: MTV News Gallery
Courtesy of Scott from Oregon, USA
Contrary to previous reports that Pamela Lee would be appearing in court today to give a deposition regarding her ex-boyfriend Bret Michaels' $90 million invasion-of-privacy lawsuit, Lee's court appearance has now been postponed until after February 16.
As we first reported last month (see Jan 26 story), the company in question, Internet Entertainment Group, is the same outfit that's already selling a similar sex tape starring Pamela and Tommy Lee.
Michaels wants to know where I.E.G. got its copy of the tape. He says that there are only three of them: his, a friend of his has one, and Pam's. Michael's is curious where his ex-girlfriend's copy might be.
The Lee family has now issued a statement:
"Pamela and Tommy Lee have never sold, distributed, or profited from the personal home video featuring the couple in intimate situations, nor have they ever possessed a copy of the so-called Bret Michaels tape. All of the recent reports in the media are totally inaccurate.
Pamela and Tommy are spending time at home and enjoying the latest addition to their family, Dylan Jagger born this past December. Pamela will soon begin production on the Columbia Tristar syndicated television series V.I.P., which is expected to begin production this spring."