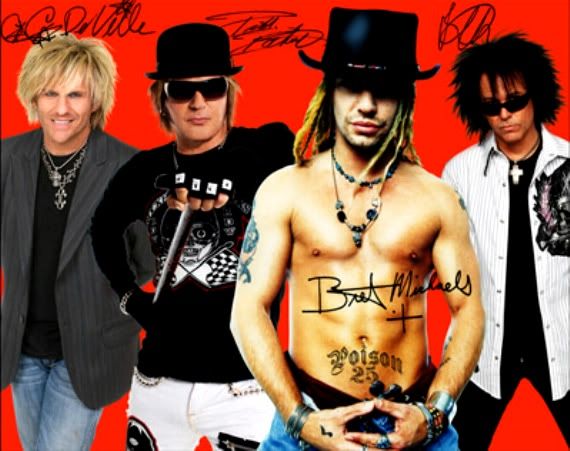 Scott Mervis of the
The Pittsburgh Post-Gazette
recently conducted an interview with Bret Michaels.
Pittsburgh Post-Gazette: Will there be any more Poison recordings in the future?
Bret: I sure hope so, and if not, at least one song. In the meantime, we've got a new Poison record coming out, a double collection. I want to make sure the fans understand. I got into music for one simple reason: because I want to create music. The first thing I built when I bought my ranch was a studio. I want them to know that I still play music for simply the love of music. And I think that you find ways to go out there and tour and take it to the people. And I hope Poison will one day make a new record, but if not, I'm just going to continue writing and recording my own music, and going out and playing. Next year, I'll be out solo again and we'll come back in 2013 and go all the way to our 30th anniversary [in 2016].
http://bit.ly/pQAsvi