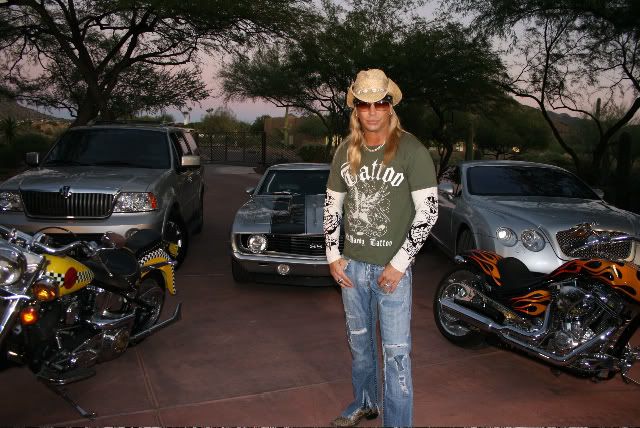 BRET MICHAELS (POISON) website has been updated as follows:
"Starting tomorrow look for Bret on the following shows this week. Bret and Phil Collen (DEF LEPPARD guitarist) will be discussing the upcoming Def Leppard/Poison tour on the following shows/channels this week:
VH1 News
CNN
Fox News Network
Bret can be seen/heard on the following shows discussing his upcoming autobiography, solo tour dates and the E! THS Bret Michaels. All shows below air on March 3rd.
Ellen
Best Damn Sport Show Period
KTLA
On Air with Ryan Seacrest
Extra
E! airs True Hollywood Story: Bret Michaels - Friday March 6th
And of course Sunday night on VH1 an all new episode of Rock Of Love Bus With Bret Michaels airs.
Set your Tivo's now, you don't want to miss this.
Next week Bret performs on the 12th with a very special intimate appearance at Sweet Caroline's in Winchester VA, the 13th the live shows continue at Wheeling Island Casino in Wheeling WV, March 14th is a performance at Motor City Casino in Detroit and Bret's birthday, March 15th, you can party with Bret for his birthday in Ft. Wayne Indiana at Pierre's!"