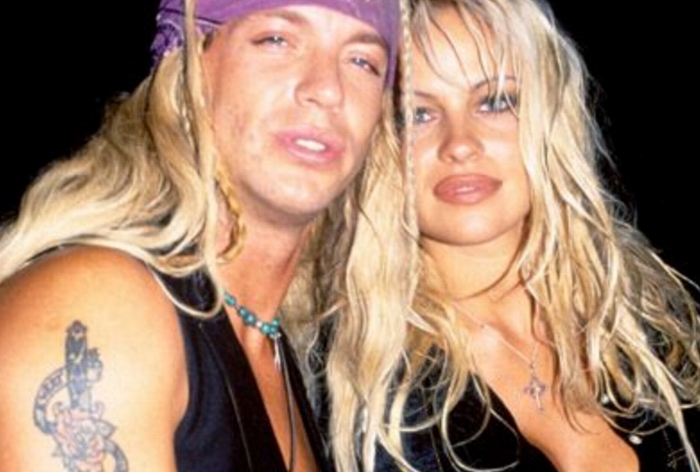 Source: Sheen-Michaels Entertainment
Sheen/Michaels has learned today after Pamela?s deposition that her attorneys are preparing to file under seal in federal court the settlement agreement between the Lees and IEG, trying desperately to keep it away from both Michaels and the public. This agreement may include information proving that the Lees are behind the sale of their own video as well as hold facts about the sale of the Michaels/Anderson sex tape. States Bret Michaels, "If Pamela has nothing to hide, why is she tying so hard to seal her agreement with IEG and keep it away from the public? I have nothing to hide especially a non-disclosed agreement with the Internet group."
Out of consideration to Pamela?s current situation, Michaels? asked his attorney Ed McPherson not to ask her questions at her deposition after IEG took her deposition today because of the domestic dispute and divorce problems she is now going through. States McPherson, "I was very disappointed with Bret?s request. I really wanted to question Pamela today and find out why she is trying to seal her agreement with IEG as well as find out why she would not help Bret with the federal injunction we originally filed against the Internet group in late January." McPherson continues, "It?s puzzling that Pamela claims she has taken no money for the Lees tape, but yet is suing IEG over the Michaels/Anderson tape for $40 million." McPherson concludes, "This whole case with IEG is one of the most bizarre lawsuits I?ve ever handled."
In a press conference following the deposition, Pamela?s attorney Edward Masry stated, "Pamela and Bret were very much in love and had a very sexual and intimate relationship." Another interesting fact: Sheen/Michaels Entertainment has just learned that Vince Neil has willingly sold his own sex tape to IEG. "Strange that Vince, who?s a close friend of Tommy?s cut a deal with the same company that sold a ?supposedly stolen? tape from the Lees," states Shane Stanley a Sheen/Michaels spokesperson.
Bret Michaels is scheduled for deposition in Los Angeles on March 10th. A press conference concerning the Michaels/Anderson sex tape controversy will be held at the address below at 1pm. Bret Michaels and attorney Ed McPherson will answer questions and reveal hidden facts surrounding the case. For further information contact Shane Stanley: Shane@Sheen-Michaels.com.