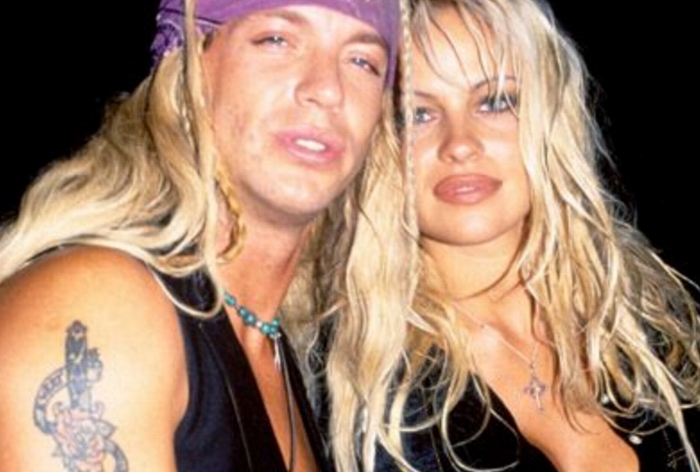 Source: MTV News Gallery
Courtesy of Scott from Oregon, USA
While Poison singer Bret Michaels continues his legal efforts to keep a sexually vivid video of himself and Pamela Lee off the internet, a judge ruled on Monday that he would not fine the Internet Entertainment Group (who has the video and wants to air it) $50,000 a day, even though they did violate a restraining order by posting news stories about the court battle and advertising the sex video.
Judge Dean Pregerson did uphold the temporary restraining order against I.E.G. showing the video itself, pending a decision in Michael's $90 million lawsuit against the company. Lee has filed a similar action against I.E.G.
I.E.G.'s attorney is Alan Isaacman, who defended Hustler publisher Larry Flynt in a landmark supreme court First Amendment case that was dramatized in the recent film The People Vs. Larry Flynt, in which a composite character based on Isaacman and other attorneys was played by Edward Norton.
Isaacman is scheduled to take depositions from Pamela Anderson Lee on March 4 and Bret Michaels on March 10.