A Bret Michaels/POISON museum to commemorate the band's 25th anniversary will be available for fans to walk through and have their photo taken with on the Bret Michaels' Rock Your World Super Cruise that will take place November 10th -14th.
Various Poison and Bret Michaels memorabilia from the band's history including Bret?s guitar seen in the ?Every Rose Has Its Thorn? video that was also featured in the Rock n' Roll Hall Of Fame, will be featured.
Also Bret will be bringing on board this ship his custom Hollywood Taxi Harley Davidson motorcycle (see picture below), the same one seen in the Poison videos for "Fallen Angel", "Unskinny Bop" etc. where fans will be able to sit on Bret's bike and have their photo taken.
Michaels has also announced Super Cruise Memorial Day Weekend 20% Off All Cabins Event. Through Tuesday, May 31st, cruise-goers can book their cabins for 20% off. This markdown applies to double, triple, and quad cabins. To receive this offer people must book online and make a 50% credit card deposit at the time of purchase.
Michaels recently confirmed that comedian DON JAMIESON will be joining the roster of performers aboard the Bret Michaels Super Cruise, sailing from Miami to Cozumel, Mexico on November 10, 2011.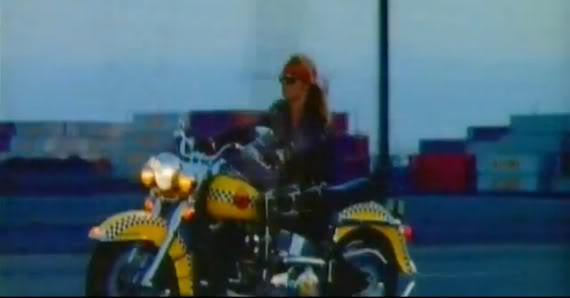 http://bit.ly/ly2C6g
http://bit.ly/j1i7rX