"Girls On Bars" is the first single from Bret's upcoming album, "True Grit", featuring 21 new and classic Michaels hits, including POISON classics "Nothin' But A Good Time", "Something To Believe In" and "Every Rose Has Its Thorn". Due on May 5, the CD features guest appearances by Jimmy Buffett, LYNYRD SKYNYRD's Gary Rossington and Rickey Medlocke, Rascal Flatts and Loretta Lynn.
Said Michaels about the track: "It is a very Americana, fun summer song that reminds me how much I love music with a sublime video feel of hanging with the fans." "When I was writing 'Girls on Bars' with my good friend and fellow Pennsylvanian, Luke Laird, who is a Grammy Award-winning songwriter of hits like LITTLE BIG TOWN's 'Pontoon', Eric Church's 'Talledega' and Luke Bryan's 'I See You'", I said, 'I need a summer feel'. He continued: "When I wrote this song, I wrote it to be, you know, play in the country format and also the rock format. It's a very Americana song, but I said, 'Luke, I wanna write a song that reminds me of summer.'"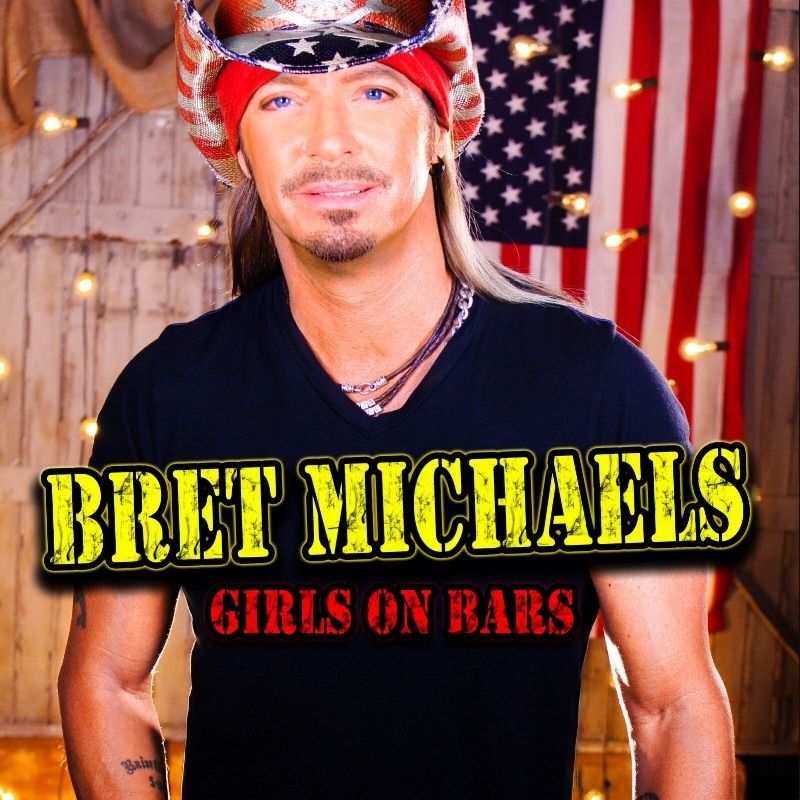 Adds Michaels, "What do we wanna see? We wanna see girls dancing on bars, partying, having fun. When I say that, it's more of just an image of you work hard all week, then have a great time."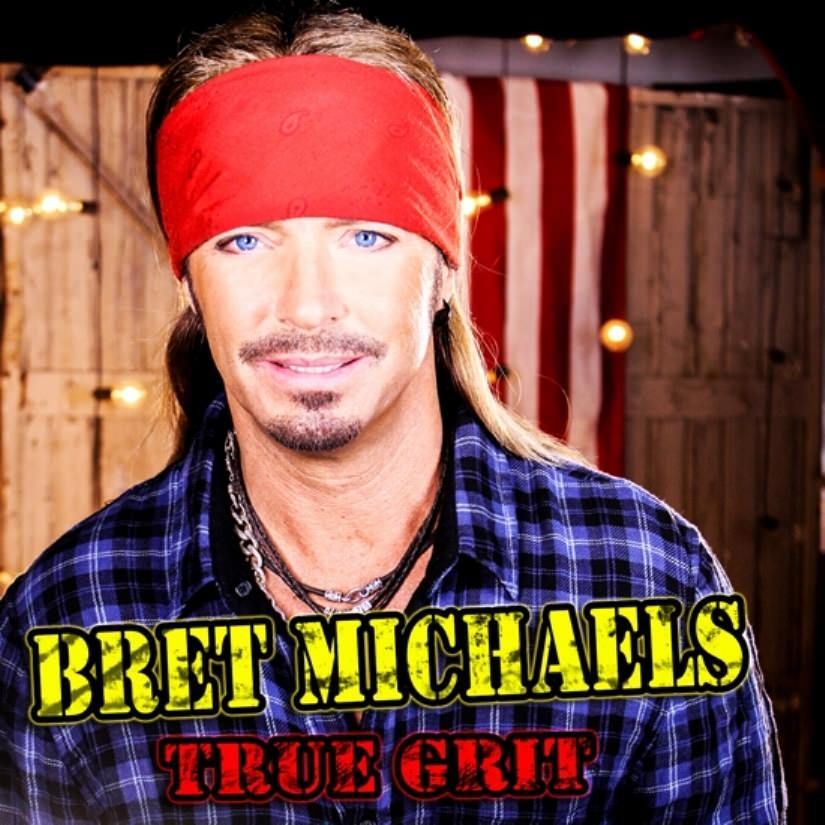 "'True Grit' is an entire history of where I've been," Bret tells
Billboard.com
. "It's my past, my present, and my future. We've got Loretta Lynn singing on 'Every Rose Has Its Thorn'. We recorded it on her ranch outside of Nashville and she nailed it.
"'True Grit' is really a record of just taking songs like 'Nothin' But A Good Time' and re-making them from the catalog of my past, and then my present, and then my future. Songs like 'App Song' and 'Get Undone' that are going to be on this record are a taste of what will be coming in the future along with 'Girls On Bars'. I never ask for a 'gimme.' Never. All I ask for is a chance. And that's what country music does. It gives me a chance to have a new hit, as well as play my catalog."
Regarding his interest in country music, Michaels previously told Chicago Interview, "I think country and what I call classic rock have kind of mixed together a little bit. Country isn't as old school as it used to be."
He continued: "Remember, I grew up on Johnny Cash, Hank Williams senior and Merle Haggard - all the songs that my dad loved. And then I also grew up on THE BEATLES and THE [ROLLING] STONES that my mom loved. But I've probably got more traditional country in me than some of the new country artists."