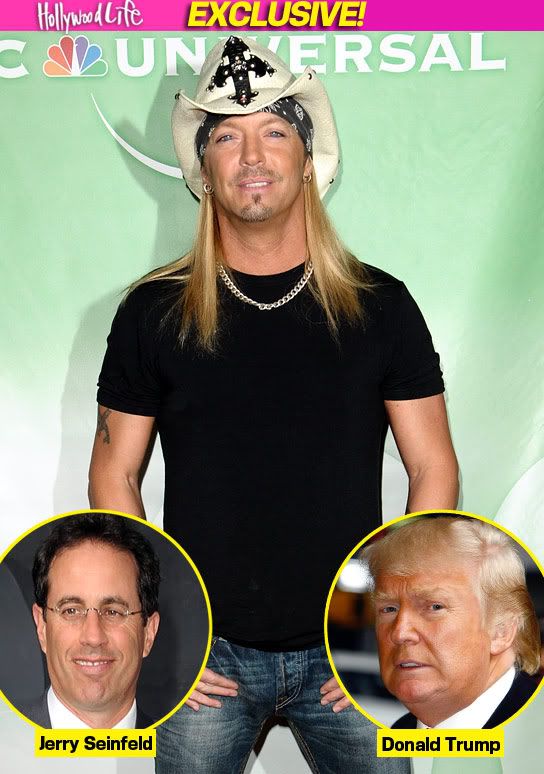 Bret Michaels will replace Jerry Seinfeld at the upcoming charity golf tournament to benefit the St. Jude's Children's Research Hospital.
Seinfeld had signed on for a September 13 Eric Trump Foundation benefit aiding the St. Jude's Children's Research Hospital. But his manger said the comic has become "increasingly uncomfortable" with Trump's recent questioning of President Obama's citizenship so he "has respectfully withdrawn from the event."
Michaels was subsequently asked to step in and accepted the offer, telling HollywoodLife in a statement: "Donald Trump and his family have been wonderful to me, and St Jude's Children's Hospital is one of my favorite charities, so I'm honored to have been asked by Eric and the rest of the Trump family to be a part of this event and help raise money for such an admirable cause.
"We should never allow the spirit of generosity to be overshadowed by divisive political beliefs ? and when it comes to saving the life of a child, there is absolutely no room for political rhetoric and red tape. Regardless of political views, the only thing that should matter is the lives of these children and their families, so I'm eager to offer my assistance to St Jude's Children's Hospital in any way that I can."
http://bit.ly/m3xNQq
http://bit.ly/kr7R7n