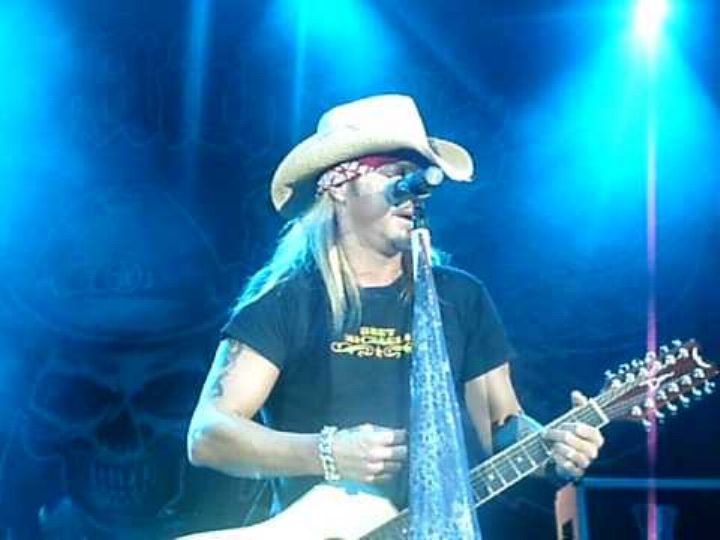 Bret Michaels performed Friday, May 28, 2010, at the Hard Rock Casino in Biloxi, Miss.
"Tonight we're going to throw a party," Michaels told the 1,400 fans at Hard Rock Live. "I'm thankful to be alive."
Bret moved swiftly through a single set that included his former band's most popular songs, such as "Look What the Cat Dragged In", "Talk Dirty to Me", "Unskinny Bop" and "Every Rose Has its Thorn." He even sang Bob Dylan's "Knockin' on Heaven's Door,"
Michaels reminded the audience that their concert footage would be a key part of the first episode of his upcoming VH1 new series, "Bret Michaels: Life as I Know It," which kicks off with a teaser on VH1 Monday night in advance of the July 7 release of his new album, "Custom Built."
"Biloxi, Mississippi, this is what I needed right here," he said at the show's end.
http://bit.ly/bUpbM7
http://bit.ly/byjiIO
http://bit.ly/bOAtlY