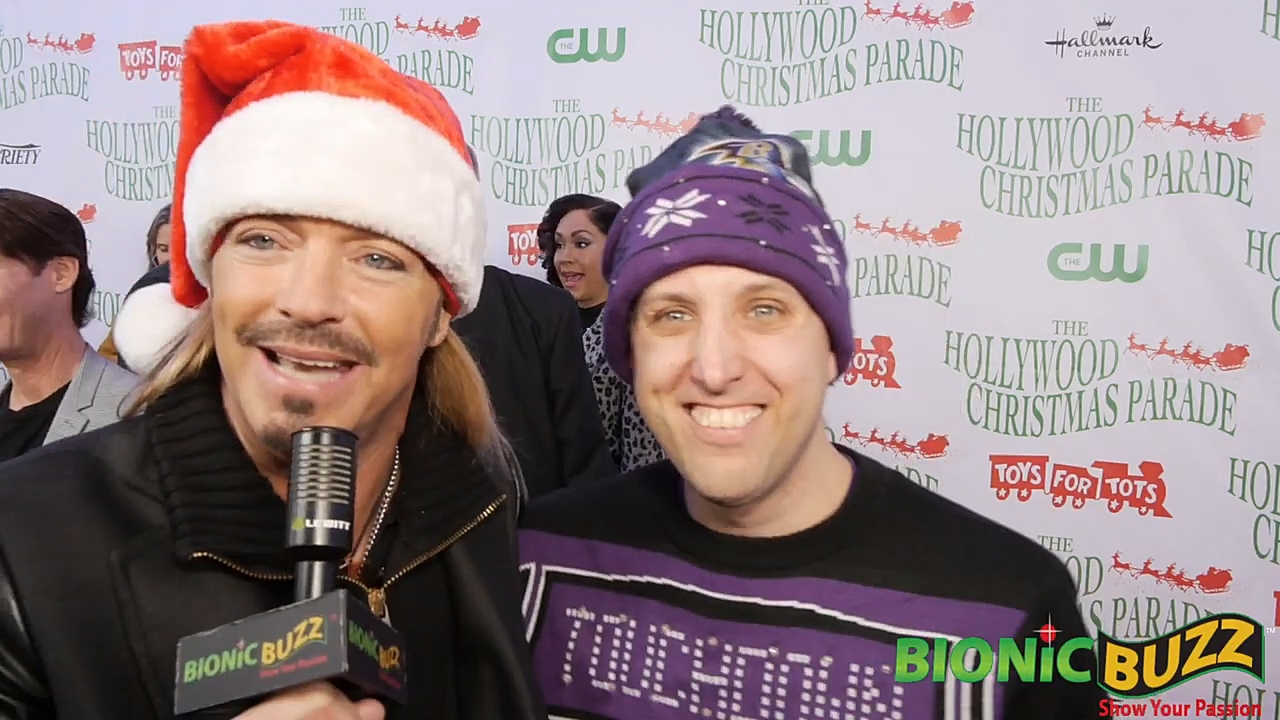 Bret Michaels says that POISON's upcoming U.S. tour with fellow hard rock acts MÖTLEY CRÜE and DEF LEPPARD will be "incredible." Sources recently told Rolling Stone magazine that the three acts will perform next year at stadiums around the country.
Speaking to Bionic Buzz at this past Sunday's (December 1) 2019 Hollywood Christmas Parade, Bret was asked how he managed to get MÖTLEY CRÜE to come out of retirement for next summer's trek. He said (see video below): "Here's what happened: everyone who knows this about me… I came in the spirit, right? I always try to throw what I call gratitude and a positive attitude out there. So I kept throwing the good vibes out there. I said, 'It would be insane for the fans if we had DEF LEPPARD and POISON, and then if MÖTLEY CRÜE would pull it back together, that would be incredible.' It's only a rumor right now, but I'm thinking this week early, we may be mentioning something. It'll be incredible."
Asked if there is any chance that all three acts will play one song together at the end of the night, Bret said: "If you're asking me, everyone knows when they come out on the road with me, I bring everyone up on stage. It's like a big jam at the end of the night. We're hoping that that's gonna happen. But no matter what happens, I ask for one thing — that all the bands on this put an amazing, amazing show on for the fans; that's all. Everyone's having fun. 'Cause we want the fans to have fun, but I wanna have the time of my life too."
Fueling speculation that an official announcement regarding the tour is imminent,
POISON's web site
now features a countdown clock that is scheduled to hit zero on Wednesday (December 4) at 1:30 p.m. ET / 4:30 p.m. ET.