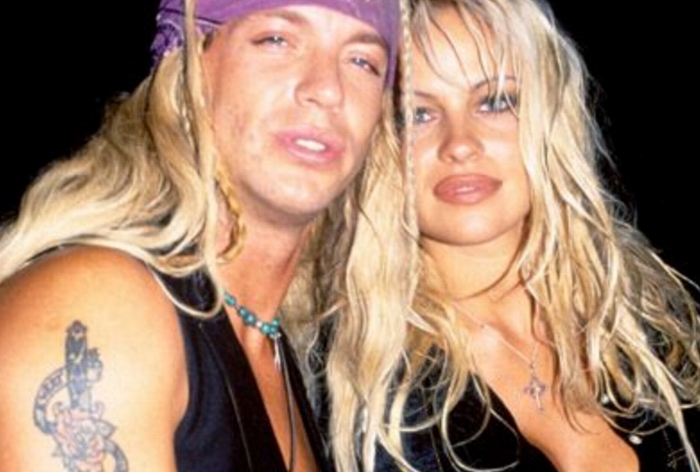 Source: MTV News Gallery
Courtesy of Scott from Oregon, USA
Poison frontman Bret Michaels and his former girlfriend Pamela Anderson scored a legal victory Monday in their fight to stop the Internet Entertainment Group from putting a sexually explicit video of the two on the market.
A Los Angeles Federal Court judge granted Michaels and Anderson a preliminary injunction which prevents IEG from posting clips from the video on its website, and from marketing the tape, as they had planned to do.
IEG is the same company that posted and distributed the infamous tape of Anderson and her now-estranged husband Tommy Lee, and had hoped to repeat that success with the Pam and Bret tape.
Michaels' attorney told MTV News that he expects that the preliminary injunction will be upgraded to permanent status when the case moves into its next phase.
No trial date has been set yet for that next phase, but IEG is already promising to produce a "surprise witness" who will bolster its case.