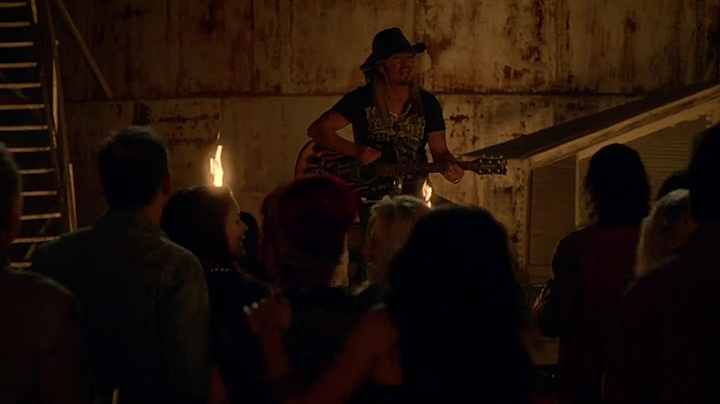 Bret Michaels literally joins the revolution in a guest-starring role on the hour-long sci-fi drama "Revolution" from NBC and Warner Bros. Television. Bret plays a post-apocalyptic version of himself and will be performing an acoustic version of POISON's hit ballad "Every Rose Has Its Thorn" in an episode to air this week.
"Revolution" airs Wednesdays at 8 p.m. ET on NBC.
Eric Kripke, creator and executive producer of "Revolution", said "Bret is truly a great guy. I'm a huge fan of his music and I'm thrilled he's appearing on 'Revolution'."
From J.J. Abrams' Bad Robot Producions and Supernatural's Eric Kripke, "Revolution" is a post-apocalyptic sci-fi drama series that centers around one family's struggle to survive 15 years after a mysterious worldwide blackout. Created by Eric Kripke and executive-produced by Kripke, Abrams, Bryan Burk, Rockne S. O'Bannon and Jon Favreau, the series airs Wednesdays at 8/7c on NBC.
"Revolution" is produced by Bonanza Productions, Inc., in associations with Bad Robot Producions, Kripke Enterprises and Warner Bros. Television.
http://bit.ly/1cuAs1K