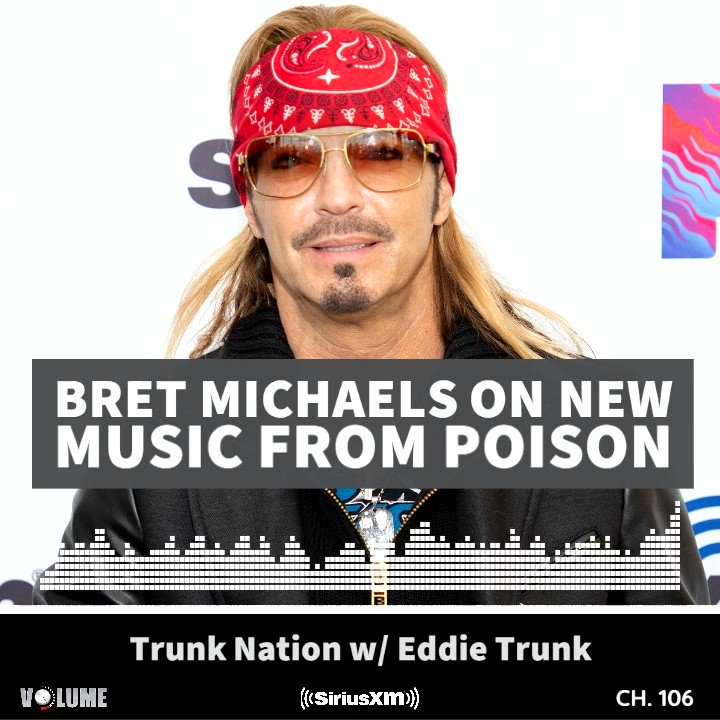 Bret Michaels says that he "would love to" release a new POISON song in time for the band's summer tour with DEF LEPPARD and MÖTLEY CRÜE.
During an appearance yesterday (Monday, March 2) on SiriusXM's "Trunk Nation", Michaels was asked if there are any plans for POISON to release new music. Bret responded (hear audio below): "I think one song is gonna be great. I think we will, for sure. I know Rikki [Rockett, drums] and I have; we've exchanged ideas.
"If you're asking me, I'd just like to do an incredible, just kick-ass — and when I say this, I mean a new version, but that feel of that 'Nothin' But A Good Time', that 'Talk Dirty To Me'," he explained. "Just a great rock song, just something that is a lot of fun to write, but with a big-hook chorus. Just to write a song like that would be incredible — even if it's just one to start it — and go in there and have a great time doing it."
When asked if he would like to release this new POISON track before the launch of "The Stadium Tour", Bret responded: "I would love to [get it out] before 'The Stadium' dates, and that'll be yet to be seen if that can happen."