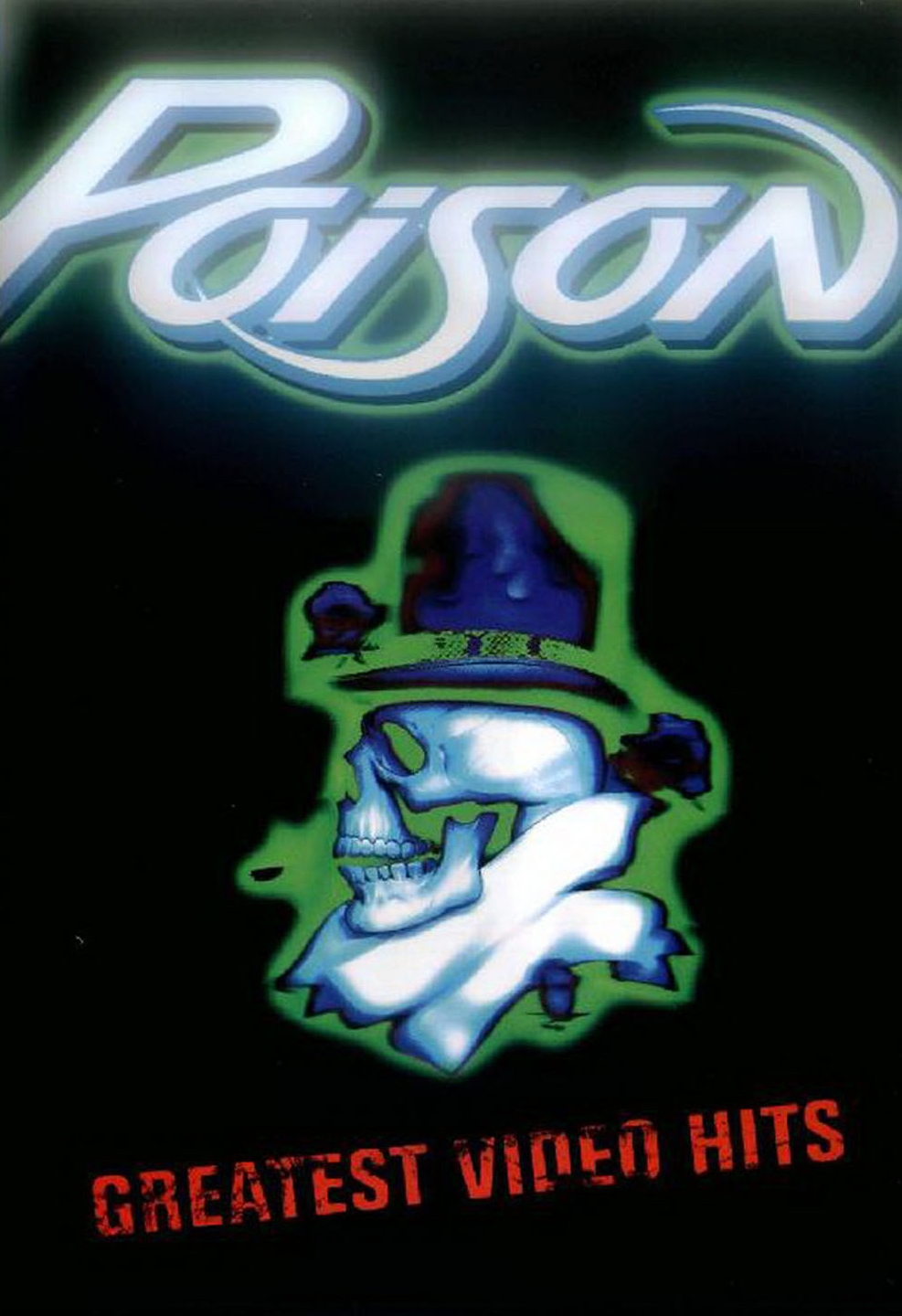 Hollywood, CA --- Capitol Records will release Poison's first DVD, GREATEST VIDEO HITS on June 5th, 2001. The release comes on the heels of a wildly successful year in which the band released two albums that debuted on Billboard's Top 200: CRACK A SMILE AND MORE! and POWER TO THE PEOPLE. Poison headlined a tour playing to sold out crowds across the country, POISON GREATEST HITS 1986-1996 was certified platinum and the Band was voted by VH1 and its viewers as the number one glam metal band of all time.
The DVD features 17 of the band's greatest videos, in 5.1 surround sound, from the beginning of their career with "Cry Tough" to their latest "Power To The People." The release includes early hits and party anthems like "Talk Dirty To Me" and "Nothin' But A Good Time." Plus, three commercially unreleased videos: "Stand," "Until You Suffer Some (Fire & Ice)" and "So Tell Me Why."
Poison fans are sure to be pleased with the DVD's exclusive bonus material, backstage footage, home videos, commentaries from band members and liner notes written by Brett Michaels.
The band will embark on a 60 city summer tour, THE GLAM SLAM METAL JAM, featuring Poison, Warrant, Quite Riot, Enuff Z' Nuff and special guest Motley Crue's Vince Neil, Great White & The Bullet Boys on select dates.
GREATEST VIDEO HITS Track Listing:
Cry Tough
I Want Action
Talk Dirty To Me
I Won't Forget You
Nothin' But A Good Time
Fallen Angel
Every Rose Has Its Thorn
Your Mama Don't Dance
Unskinny Bop
Ride The Wind
Something To Believe In
Life Goes On
(Flesh & Blood) Sacrifice
Stand *
Until You Suffer Some (Fire & Ice) *
So Tell Me Why *
Power To The People
* Never before commercially released