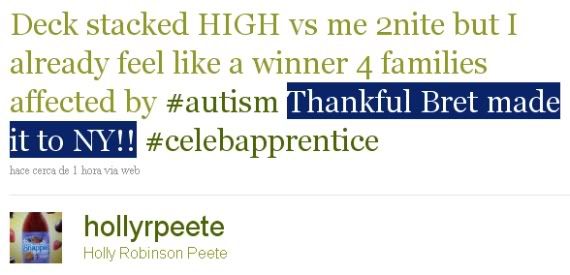 Holly Robinson just confirmed via Twitter that Bret Michaels is in NY to attend the grand finale of The Celebrity Apprentice tonight.
http://bit.ly/cCsIJ2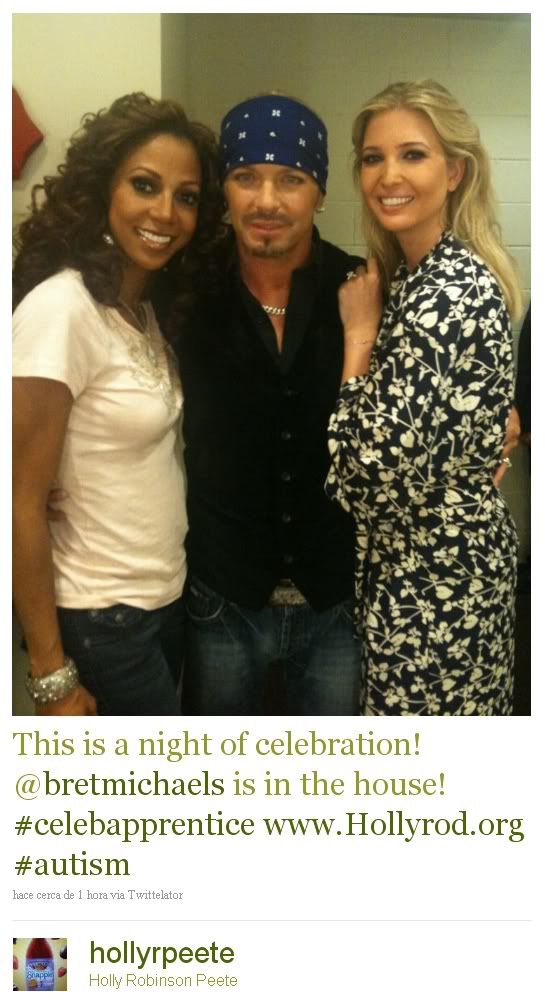 Holly Robinson, Bret Michaels & Ivanka Trump at the Celebrity Apprentice backstage. A source close to the show told there will definitely be a medical staff at the live taping tonight ... "ready in case anything happens."
http://bit.ly/aJJMcb