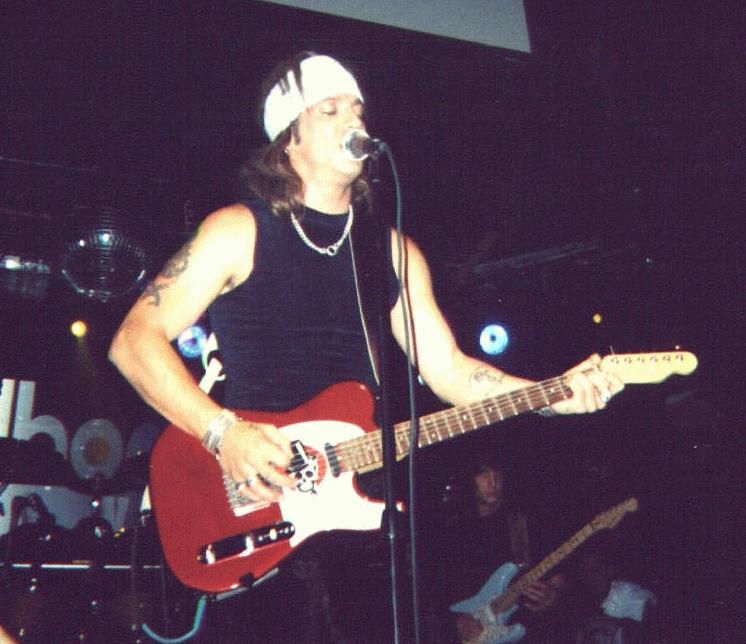 Source: Tenn yjg@sirius.com of the 80's Metal Mailing List
Courtesy of Scott from Oregon, USA
As Mdg posted, Bret's show was great. There are a lot of cool songs and the crowd responded enthusiastically to all of them. I liked the ones Mdg mentioned, plus "Human Zoo," "Devil Inside," and "I'd Die For You." It was too chaotic to do an interview with Bret there so we're talking on the phone tomorrow. In attendance were Matt Sorum, Slash (found a Snakepit singer but wouldn't say who), Taime Downe (said Kyle Kyle is improving), Kari Kane of Pretty Boy Floyd, Kato Kaelin, John Stamos, and of course Rikki Rockett and C.C. DeVille (I--and I'm sure everyone else--would have loved it if they'd jammed with Bret. Bobby Dahl didn't make it in because of a family emergency). Bret assured the crowd that Poison was alive and well and thanked the band for putting up with his side project. More after I talk to him.