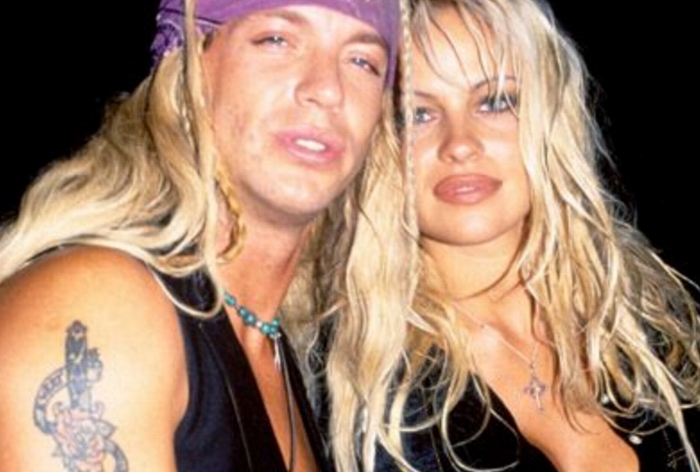 Source: Sheen-Michaels Entertainment
After a comment made on The Howard Stern Show this morning from a listener stating that, "Tommy Lee probably abused his wife after viewing the Michaels/Anderson sex tape." Soon after, Sheen/Michaels Entertainment was flooded with numerous phone calls and hits on their Web site concerning the issue. One such call suggested, "Its possible that when Pamela and Tommy temporarily separated over a year ago, Pamela may have been angry and released the Michaels/Anderson sex tape to IEG." Another call came from a well-known adult film star who claimed, "He viewed the original Lee sex tape that was allegedly stolen and it was different from the one that was released to the public." The person added, "After the Lees settlement with IEG, there was rumors that the Lees may have given the Internet group additional footage."
Sheen/Michaels Vice President Shane Stanley states, "When Bret heard the news that Tommy Lee was arrested and could not afford bail, Bret contacted his lawyer Ed McPherson and offered to post Tommys $1,000,000 bail if he agreed to a man to man talk, and explained why the Lees had settled with IEG." McPherson talked Michaels out of making the offer, however, Michaels states, "I was genuinely upset to hear that Pamela was abused by Tommy and can only hope that shes okay. She was a very positive and spiritual girl when I dated her."
In another strike against IEG, their publicist Heather Dalton released false information stating that Bret Michaels lost his contempt case, where in fact a ruling has NOT been issued at all.