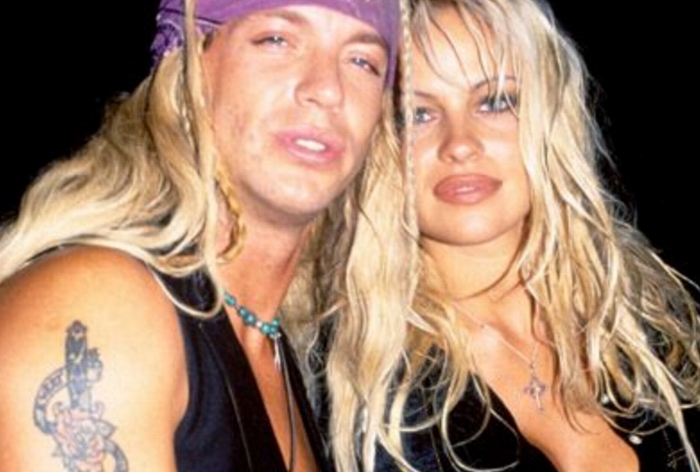 Source: Rocktropolis Allstar daily music news: http://www.allstarmag.com.
Courtesy of Scott from Oregon, USA
Pamela Lee has amended her lawsuit against Internet Entertainment Group (IEG), which wants to market a second sex videotape of Lee with her ex-boyfriend and former Poison frontman Bret Michaels, to $90 million, following Michaels' suit for the same amount.
As previously reported in allstar, Lee originally filed for $40 million in Los Angeles federal court. In Michaels' suit, he's also asking for damages in addition to the $90 million, for the use of his name and likeness for advertising purposes, which is part of a court order blocking the release of the tape until the case is resolved.
Michaels' film production company, Sheen/ Michaels Entertainment, released a statement on Wednesday (March 4) that says they've learned that Lee's attorneys are going to file under seal the settlement agreement between Pamela and estranged husband Tommy Lee and IEG. "This agreement may include information proving that the Lees are behind the sale of their own video as well as hold facts about the sale of the Michaels/Anderson sex tape," according to the statement.
"If Pamela has nothing to hide, why is she trying so hard to seal her agreement with IEG and keep it away from the public?" asks Michaels in the statement. "I have nothing to hide, especially a non- disclosed agreement with the Internet group."
During Lee's deposition on Wednesday (March 4), Michaels' attorney Ed McPherson was asked not to question her because of her current domestic dispute and divorce problems. "I was very disappointed with Bret's request," says McPherson in the statement. "I really wanted to question Pamela today and find out why she is trying to seal her agreement with IEG, as well as find out why she would not help Bret with the federal injunction we originally filed against the Internet group in late January."
Michaels is scheduled for deposition on March 10 and a press conference concerning the matter is expected to follow.