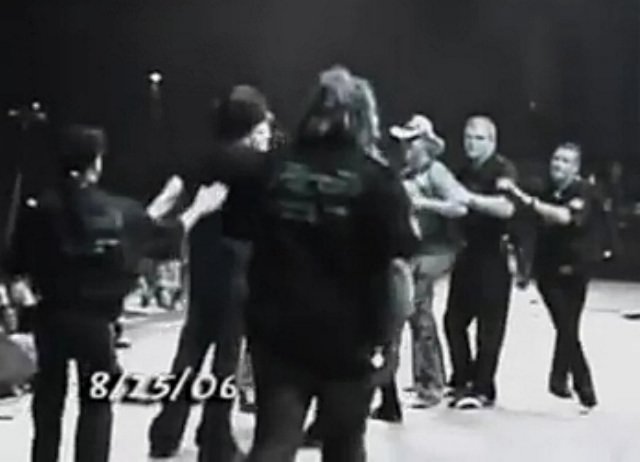 POISON has posted the following message on its
MySpace
blog regarding the onstage altercation that took place between vocalist Bret Michaels and bassist Bobby Dall on August 25 in Atlanta, Georgia:
"Atlanta's still burning...it was striking hot on stage the other night when POISON's show ended in a volatile fight...on stage.
"Bassist Bobby Dall and singer Bret Michaels went at each other last Friday night (August 25) right before the encore, with Bret throwing his mic at Bobby, and Bobby retaliating by slamming his bass into Bret, injuring Bret's knee.
"This is not the first physical incident between the band members. There have been many over the years, but this is the first onstage since the famous fistfight between Bret and C.C. [Deville, guitar] at the MTV Video Awards in 1991, but that took place after the performance, not during.
"Even though POISON's current release, 'The Best Of Poison: 20 Years Of Rock', has been on Billboard's Top 200 chart for more than 20 weeks (and is going full steam ahead to be certifield gold), and the concerts have attracted huge crowds all across the country, is this the end of POISON? Will the band break up after 20 years? Right now, it's day-to-day, as their intense summer tour is scheduled to end September 2."