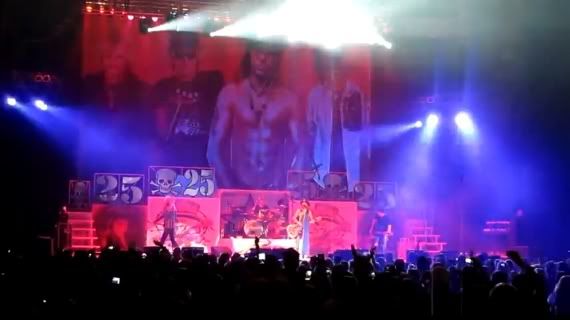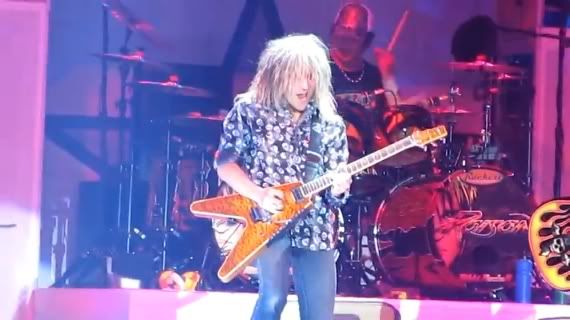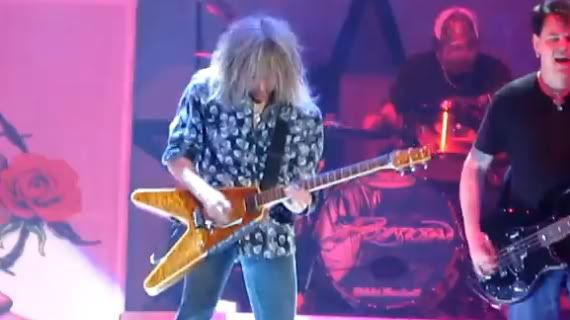 Special thanks to Sheena Barnett from The Northeast Mississippi Daily Journal for the info.
Screenshots courtesy of Jenni Kleinschmidt. Thank you very much!
Setlist courtesy of MetallicaFanz54 & SAINTBELLA. Thank you very much!
Poison kicked off its 25th anniversary tour in Tupelo to the tune of thousands of screaming fans. The band played for about 75 minutes and kept much of the nearly 4,000 fans on their feet while it rocked through hit singles like "Nothin? But a Good Time," "Unskinny Bop" and "Every Rose Has Its Thorn."
Setlist:
Look what the cat dragged in
I want action
Ride the wind
We?re an american band
Something to believe In
Your mama don't dance
C.C.'s guitar solo
Fallen Angel
Unskinny Bop
Rikki's drum solo
Every Rose has its thorn
Talk dirty to me
Encore: Nothin' but a good time
http://www.nems360.com