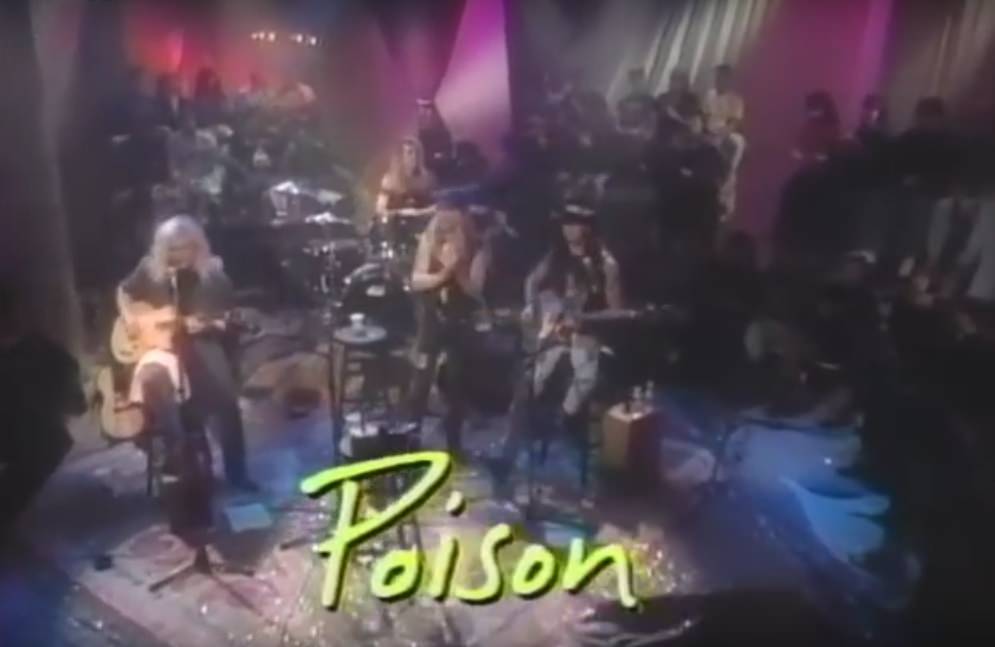 Poison gets back to basics with acoustic renditions of "Talk Dirty To Me" from their first album and "Look What The Cat Dragged In", "Your Mama Don't Dance" and "Every Rose Has A Thorn" from their second release plus "Open Up And Say ... Ahh!" and "Good Love," "Let It Play" and "Unskinny Bop" off their Flesh and Blood album.
An excerpt from the MTV Unplugged book..."At the time of this taping, the members of Poison were still wearing makeup and were still among the best-selling MTV artists in the free world. And, despite occasional disagreements with guitarist C.C. DeVille over just what Unplugged really means (witness his semi-electric acoustic guitar). The band's seven-song selection-including 'Talk Dirty To Me' and 'Unskinny Bop'- was a huge hit with their fans."
Recorded 11/19/90 at National Video - NYC.
Set List:
1. Your Mama Don't Dance
2. Good Love
3. Every Rose Has Its Thorn
4. Let It Play
5. Poor Boy Blues
(never aired)
6. Unskinny Bop
7. Talk Dirty to Me