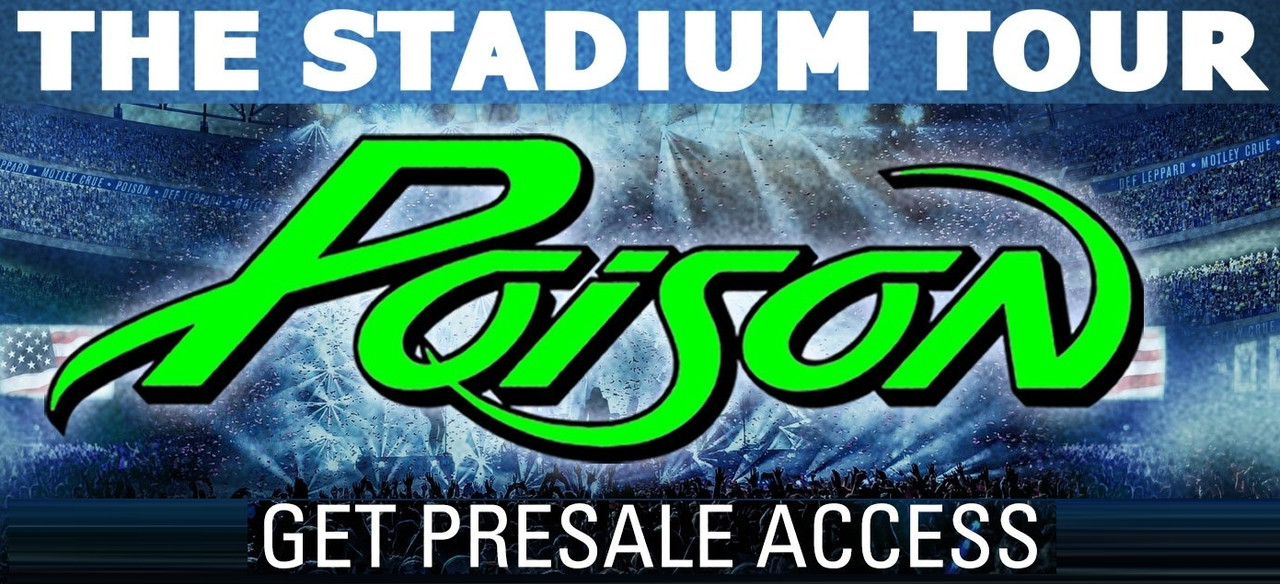 Since the 2020 Poison tour was confirmed, there is a question that every fan is asking about:
How can I get a ticket presale code for a Poison concert?
Well, it's simple, you just have to go to the
POISON STORE
, purchase any product listed in the collection and receive a ticket presale code. Just remember that items that are purchased with ticket presale are non-refundable, codes apply against 2020 tour dates with Def Leppard and Mötley Crüe.