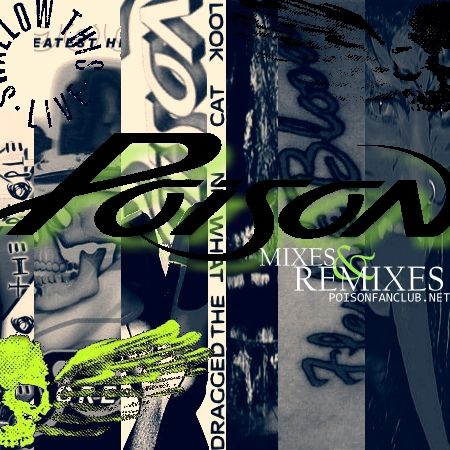 POISONFANCLUB.NET proudly presents "POISON: Mixes & Remixes", a compilation of all the greatest hits of POISON mixed, remixed & megamixed.
The first mixed song will be oficially available next September 7th, 2009 (one day after the end of the Poison Tour 2009) for all the registered members of the Poison F@n Club.
Registered members that cannot wait until September 7th will have access to the song, next August 31th just in the case they have uploaded their profile picture (if you have one, don't need to update it).
Users with photo in their profile will be able to download the song next September 7th. Users without photo in their profiles won't be enabled to download the song until they upload a profile photo.
**Please, notice that THIS IS NOT an official POISON album, so it won't be sold or traded. This is just a compilation made by POISON fans for POISON fans***
ATTENTION!
If you are you a DJ and would like to participate in this project, email us: contact@poisonfanclub.net)