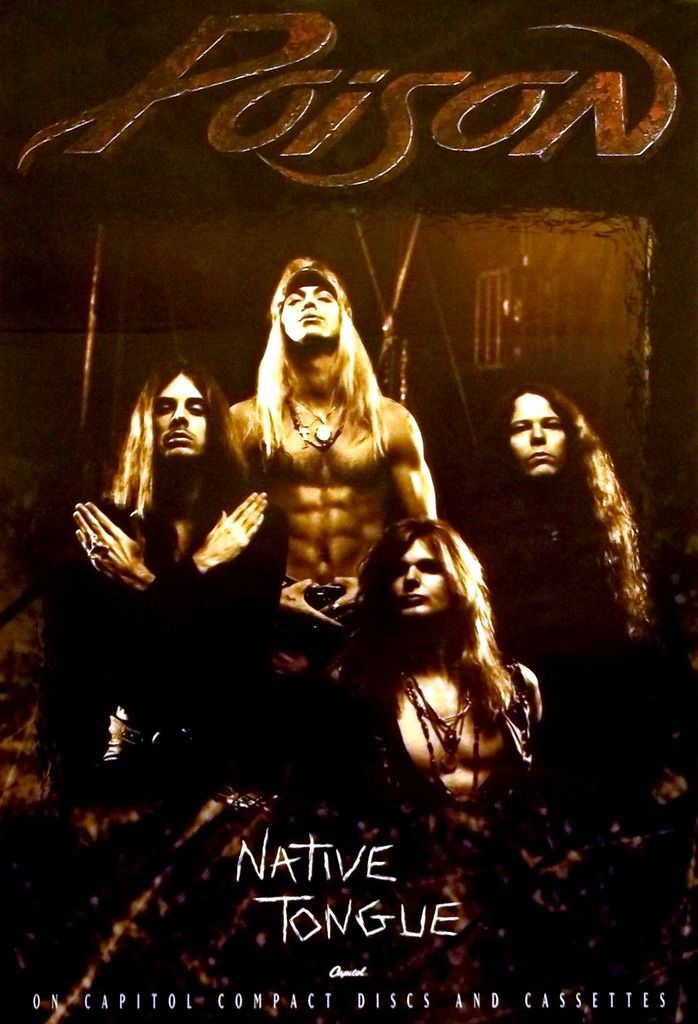 Native Tongue is the fourth studio album by Poison, released through Capitol Records. The album was recorded and mixed at A&M Studios in Hollywood, California, and Rumbo Recorders in Canoga Park, California with producer Richie Zito. It was dedicated to Van Halen tour manager Scotty Ross and former Poison guitarist DeVille.
The album features new lead guitarist Richie Kotzen who was hired as the band's guitarist following the firing of C.C. DeVille in late 1991. The album features the singles "Stand" which featured the Los Angeles First A.M.E. Church Choir on backing vocals, "Until You Suffer Some (Fire And Ice)" and "Body Talk".
Following the album the band will release a video/DVD titled Seven Days Live which featured a concert from the Native Tongue world tour.
All songs written by Bret Michaels, Richie Kotzen, Bobby Dall and Rikki Rockett
Tracklisting:
"Native Tongue" – 1:03
"The Scream" – 3:51
"Stand" – 5:17
"Stay Alive" – 4:25
"Until You Suffer Some (Fire and Ice)" – 4:16
"Body Talk" – 4:03
"Bring It Home" – 3:57
"7 Days over You" – 4:15
"Richie's Acoustic Thang" – 0:58
"Ain't That the Truth" – 3:27
"Theatre of the Soul" – 4:43
"Strike Up the Band" – 4:17
"Ride Child Ride" – 3:55
"Blind Faith" – 3:34
"Bastard Son of a Thousand Blues" – 4:57