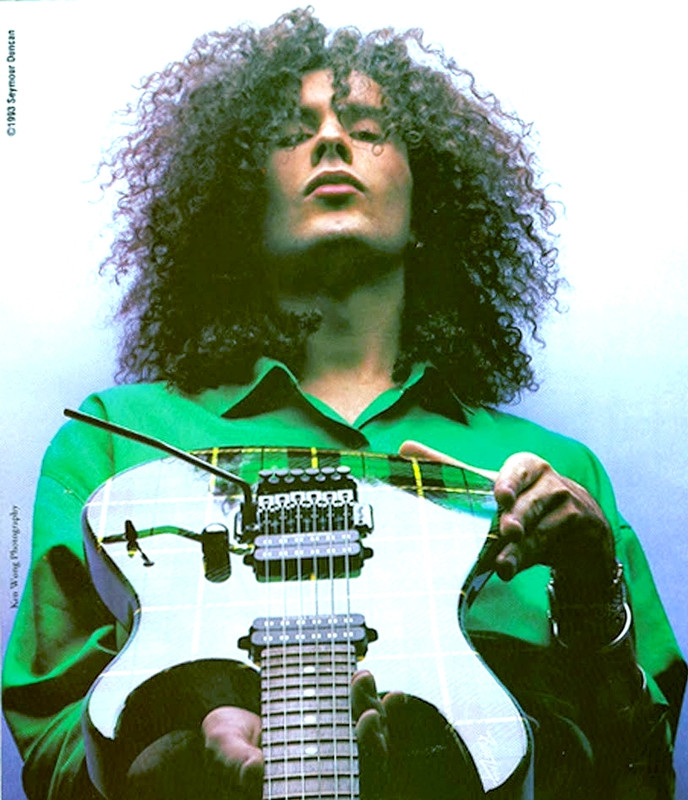 Source: Metal Edge Magazine
Two days before the end of the western leg of Poison's tour, as he prepared to go on stage in Sacramento, CA. Rikki Rockett found out that Richie Kotzen had been seeing his former fiancee, the woman he'd lived with for four years and had been engaged to for two before she left him just prior to Poison's European tour last spring. Rikki, who was still getting over the breakup, felt shocked, hurt, angry, and betrayed.
"They'd been together behind my back," Rikki emphasizes. "I was getting over her, but this was a smack in the face. My suspicions, I think it's been going on for a while," he sighs. "I don't think he wanted to be in the band anymore."
Whether or not that's the case, he is out of the band. Poison cancelled their San Francisco date, and went home to regroup and find a replacement, fast, as a South American tour lay ahead, plus eight more weeks of U.S. shows (through mid-October).
"Bobby Dall called me," says C.C. "I said: for a million dollars I'll do the weeks," but he wasn't really serious. "I was flattered they asked, but I said to Bobby there's an old Chinese proverb 'He who trips over the same rock twice deserves to break his neck.' I've learned that money is nothing, happiness is everything. I almost died in that band."
Poison temporarily hired Blues Saraceno, the 21 year-old axeman who'd been Rikki's top pick, but lost out to Richie. "He's not in the band, he's doing the dates, and hopefully it will work out and we'll get along," says Rikki trying to be optimstic. "I think Blues will be better for our band. I think he's more Poison. He's been wanting a band for a long time. His heart is in high-energy rock and he's totally into this. With Richie, we made it work he compares. I think his comitment was to himself, not the band. Sometimes you don't know till you get out there and we didn't see that until then."
"I don't like the idea of anybody breaking up. I never wanted anyone to leave the band" he sighs. "There's no choice here. It bums me out, but it's out of my control -- I'm the victim. He didn't gave a shit about how I felt or the position he put the band in. People might say it's ridiculous to break a band up over it, but it's more complicated than that," he stresses, envisioning the thought of Richie-Deanna road visits.
As to whether or not this will hurt Poison, "I don't think so, I hope not," says Rikki. "I don't think Richie had the chance to establish himself long enough to make a difference. We survived C.C. leaving, and I think it'll be fine. Hopefully if Blues works out, the next record will be better because it will be more Poison," he says, noting, "We went a little askew to compromise with Richie."
Understandably, Rikki is eager to put the entire episody behind him. "The only way to deal with setbacks is move ahead. That's what I'm doing and that's what we're doing as a band," he says. "We need to move on, and we will move on."