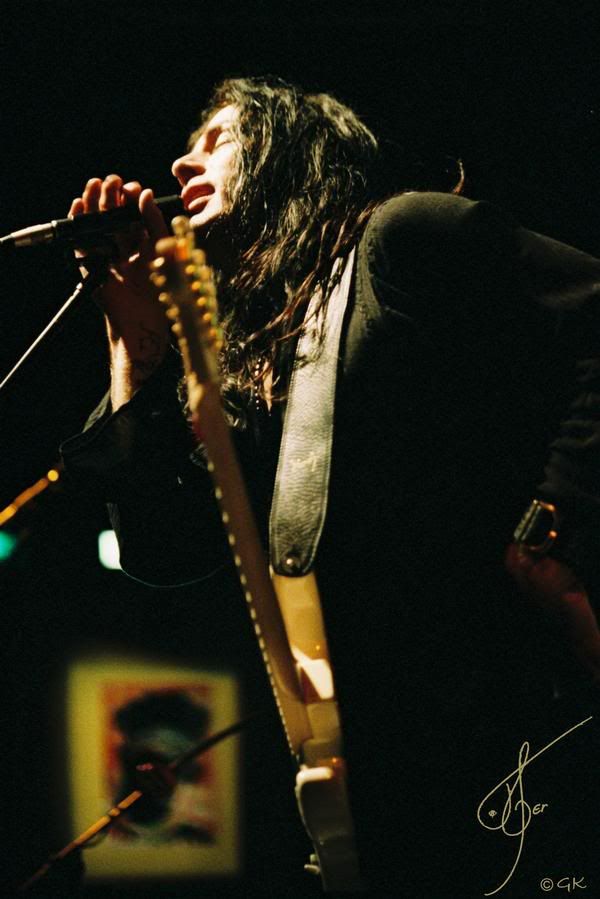 RICHIE KOTZEN has issued the following update:
"I would like to take a moment to thank everyone who came to my last leg of shows in Argentina, Brazil, and Costa Rica. My band and I had an amazing trip and can not wait to get back out on the road again.
This week I will travel to Rome and participate in a benefit concert in support of those affected by the L'Aquila earthquake earlier this year. I still remember being woken from a dead sleep in 1994 as my home felt like a giant was lifting it in the air and throwing it back down to the earth. I understand the feeling of helplessness and devastation that one feels in a serious earthquake. I am honored to be a part of this benefit.
Later this summer (August 1st to the 15th) I will return to Italy for a run of acoustic shows. I did this last year as well, and look forward to another two weeks of summer in Italy. I am also planning an extensive European tour for the Fall. We plan on doing shows in the UK, Spain, France and other countries. The series of dates will run from late September until early December. I am sorry to say there are no plans for a North American tour at this time. However, I will be doing a live show at BB Kings in New York City on July 28th with my live band. This is sure to be a special event for me as it has been ages since I performed on the East Coast.
And finally I would like to invite anyone who has not yet joined my mailing list to do so at this time. Anyone who joins the Richie Kotzen Community (mailing list) will receive a link to download a new version of my song 'Remember'. The song is FREE and has been re-recorded and named 'Remember (Reprise)'.
You may preview the song at MySpace.com/RichieKotzen. Simply click the 'red Join The Community' link on my MySpace page and follow the prompts. You will then receive a separate email directing you to the free download. You may also sign up by clicking the 'Join The Community' link at RichieKotzen.com."