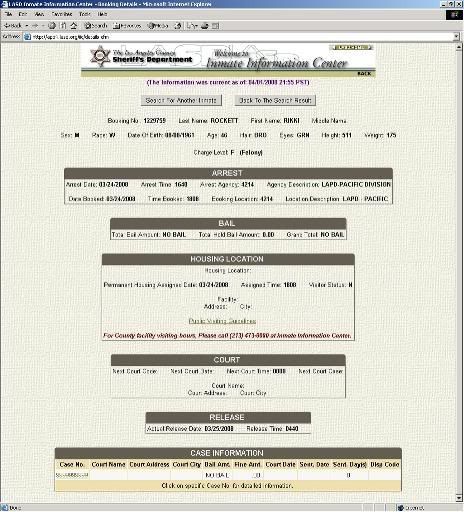 TMZ.com reports that the arrest warrant issued for POISON drummer Rikki Rockett stems from an incident that occurred on September 23, 2007 at a casino in Mississippi. According to cops Rockett was staying ? not playing, music that is ? at the Silver Star Hotel & Casino when he allegedly raped another female guest in his hotel room.
Rockett (born Richard Allan Ream), 46, was arrested Monday night at LAX after getting off a flight from New Zealand, and was booked into the Los Angeles County Jail, according to Los Angeles police and the Los Angeles County Sheriff Department's Inmate Information web site. He was released from L.A. County custody after Mississippi law enforcement decided not to extradite him, pending official charges from the Neshoba County D.A.
Rockett and his fiancée Melanie Martel were scheduled to play at Rattlesnake Slim's, an intimate coffeehouse/music venue in Newhall, Calif., not far from where Rikki and Melanie live. But after the story about his warrant broke last night, Rikki called Slim's today and told them they wouldn't be able to make it "due to what's going on" and the crush of media that would follow.