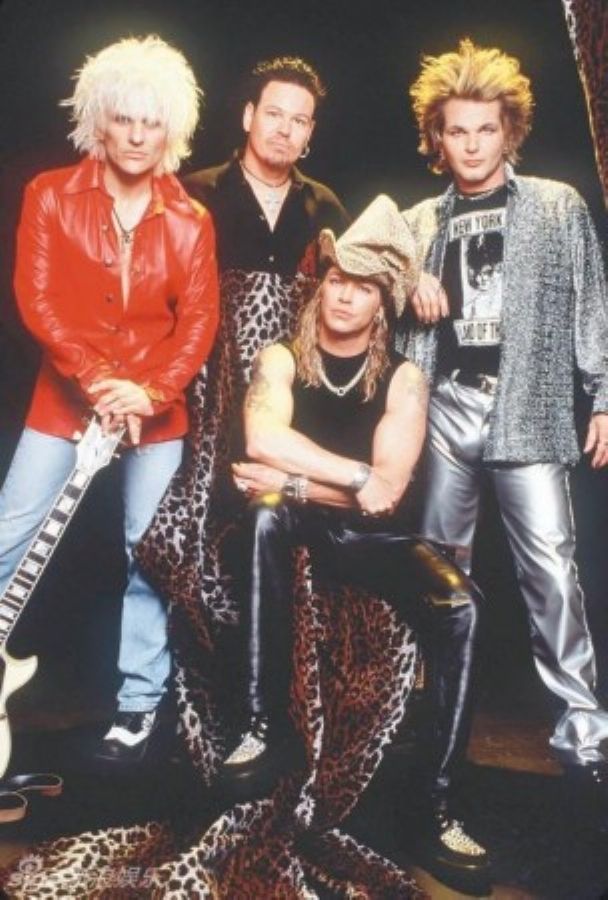 Source: Rikki Rockett
Hello All! Poison is in the studio recording with all original members for the first time in over 5 years. Though Poison shared the stage with former guitarist C.C. DeVille last year on the Poison Greatest Hits / Glamstock tour, DeVille was not easy when it came to writing new material and recording. All has changed and the original Poison, they way it should be, is back in the studio with producer Richie Zito.
This is also the first time that Poison has ever recorded direct to hard disc via Pro Tools. These new tracks will be featured on the upcoming "Live+5" release due out in June, 2000 just in time for the Poison 2000 Power To The People Summer Tour. The studio name and location will not be announced until after the tracks are done due to privacy issues. (However, a little hint to those who care. This studio was used as a location in a Madonna movie.) The first basic tracks for "I hate every bone in your body but mine" featuring C.C. on lead vocals is done. Poison will probably post pics from the studio on the www.poisonweb.com site as we move along. That's it for now. What else could ya want? Cheers, Rikki!