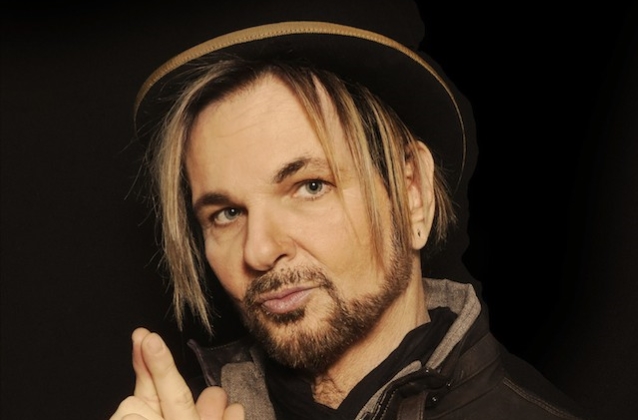 Rikki Rockett recently spoke with Anne Erickson of Audio Ink Radio. You can now listen to the chat below. A couple of excerpts follow (transcribed by BLABBERMOUTH.NET).
On his favorite thing about being in POISON:
Rikki: "Well, I helped start the band, I'm a founding member, so this was my dream, it was my idea. And to see it come to life and have this life of its own… It's literally bigger than the individual members at this point. It's something that the fans have helped create, too. And I think that's part of the longevity of us, really — that the fans have actually taken part in the development of POISON, 'cause we do listen to what people said... We have literally taken things into consideration over the years about how we should do things, and what you have now is a band that both had its ideals and also fans' input through years and years and years, and that's what you see on the stage."
On what motivates POISON to keep going after all these years:
Rikki: "Who doesn't wanna tour and play in front of crowds and rock? If you're a rock fan — we're fans of rock to begin with — and to do our own stuff and play it for people, I mean, it's the best way to make a living, literally."