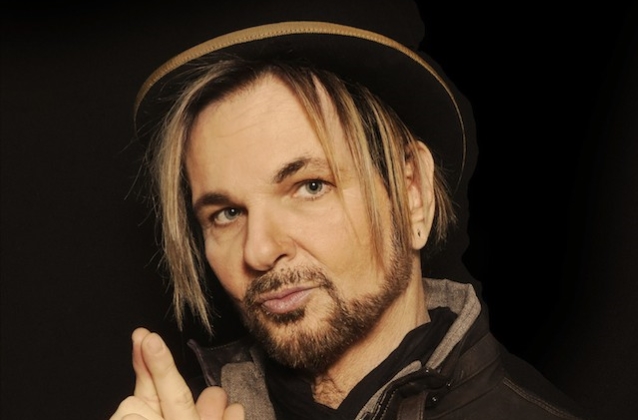 In a recent interview with
OC Weekly
, Rikki Rockett admitted that he and other members of the group harbor some resentment toward vocalist Bret Michaels, whose frequent tours as a solo artist caused the band to take a five-year break from the road.
"I think we need to get away from each other and do other things, but at the same time, I think he spent a little too much time away," Rockett said. "There's definitely some resentment, but not resentment like I want him to fail. I want him to do good. I just want POISON to be important too, and I would like [him] to put a little more energy into POISON."
Rockett reiterated his desire for the band to record new music together in the future. "I personally think we still have a lot of stories to tell," he said. "Because the music business has changed so much, I don't know that you'd get a full record out of POISON, but I do believe that you will see new music at some point in some capacity."
Rikki's latest comments echo those he made a year ago, when he told "Trunk Nation": "I don't care if anybody in this band does side things. I think it's healthy; honestly, I do. To just play the same songs and work with just the same people over and over and over again can become stale, and you do have to do some things. However, I think that Bret has taken it a little too far times and he needs to come back to the fray a little bit, and I think we should make more POISON music, make a record. He knows I feel that way; there's no secret there. I'm not talking behind his back and I'm not talking shit."