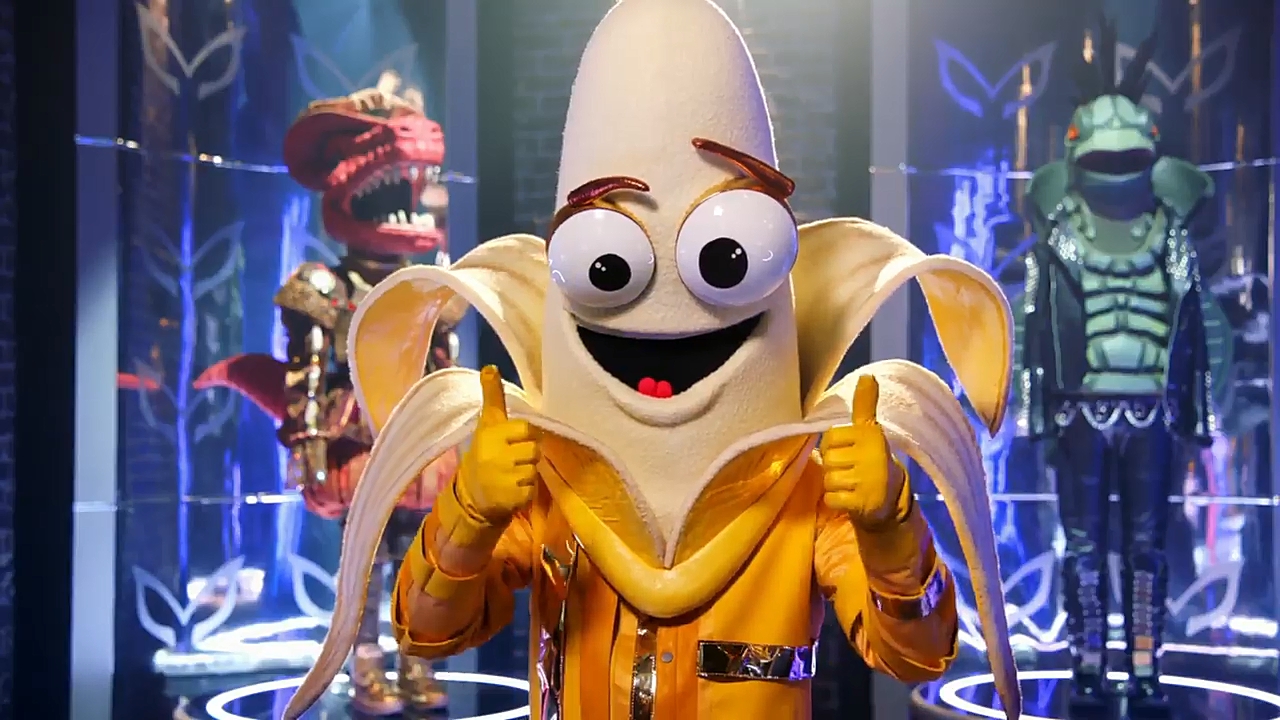 The Masked Singer returned yesterday night with the final performances from the remaining four contestants in Group B. Frog, Kitty, Taco, and Banana battled it out to see who would go on to the final nine and who would be sent home.
After Group B's four remaining competitors, Banana, Kitty, Taco and Frog, performed, it was time for "Masked Singer" panelists Jenny McCarthy, Nicole Scherzinger, Ken Jeong and Robin Thicke, along with guest judge T-Pain (who won the show's first season as The Monster) and the studio audience, to choose the "weakest" contestant for elimination.
They picked Taco, who had performed "Can't Help Myself" by The Four Tops. He was unmasked and revealed to be former "America's Funniest Home Videos" host and current "Dancing With the Stars" host Tom Bergeron.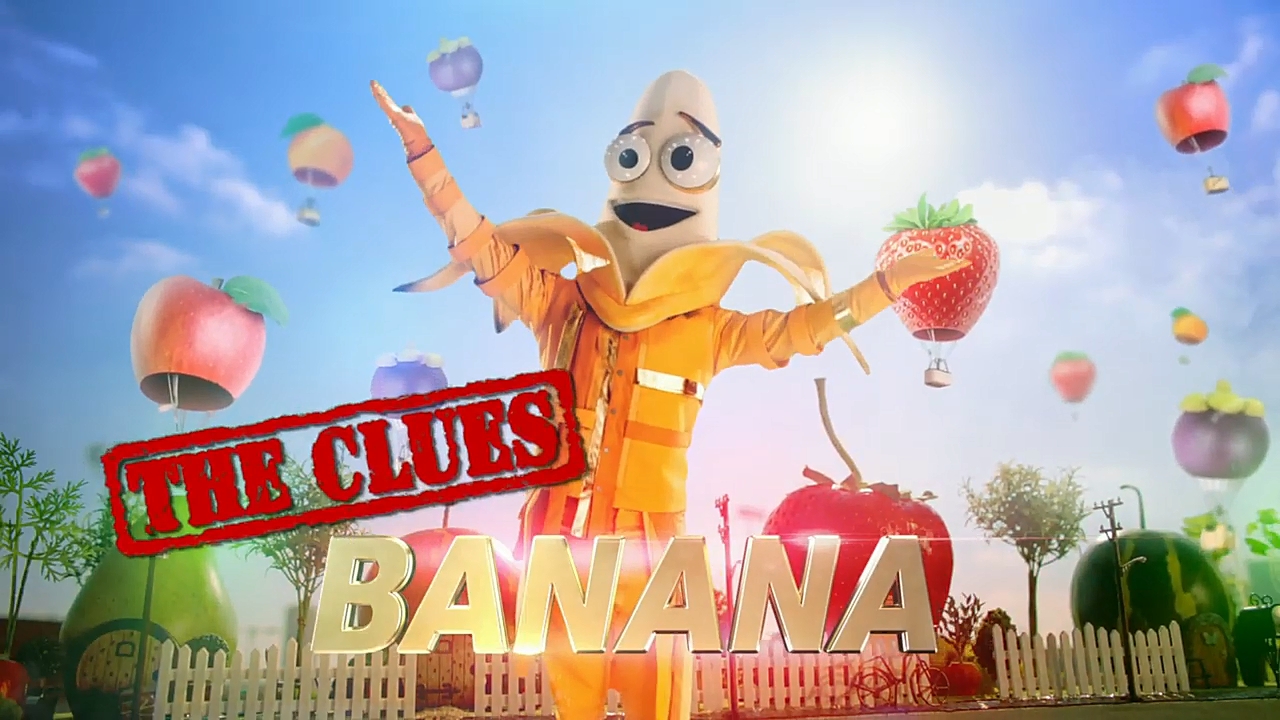 -- The Banana's Clues --
- Before the clue package even begins, we see him pranking two of the show's Men In Black with whoopee cushions.
- Says, "I'm loving performing as The Banana, but last week I had a little setback."
- Says, "My memory's not what it used to be, but I'm a real driven banana. Don't believe me? As these two lovely ladies."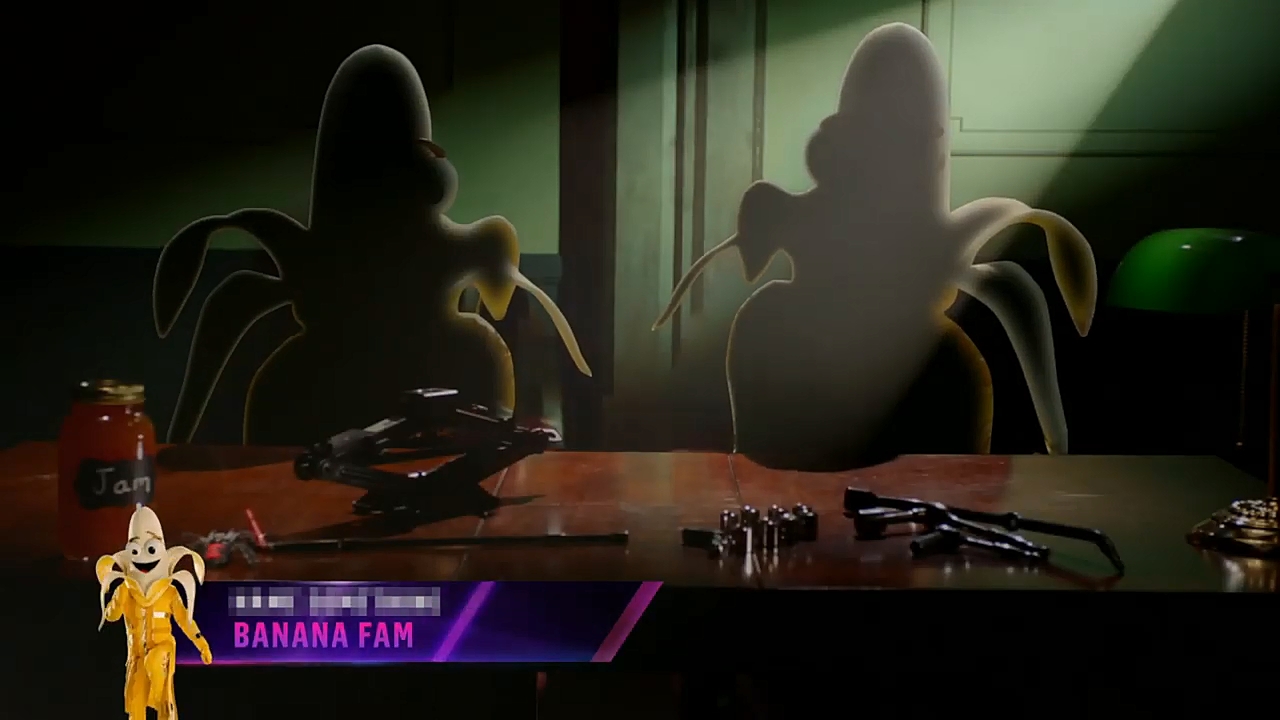 (
Raine & Jorja
)
- We see two outlines of what appear to be other bananas, who are called the "Banana Fam." It looks like they're in "witness protection," as Ken jokes.
- When asked what people would be surprised to learn about The Banana, one of the Banana Fam says, "That he's such a great role model."
- The other Banana Fam figure says, "When we were younger, he taught us how to drive by getting us go-karts. He decided to build a race track in our back yard. He dug up all the bushes himself. Anything to make us smile."
- The Banana Fam figures say that he's "been through a lot of heartburn in his life, but he's always been able to laugh through anything."
- We see a mason jar filled with "jam," as well as a car jack, some bolts and some socket wrenches on a table.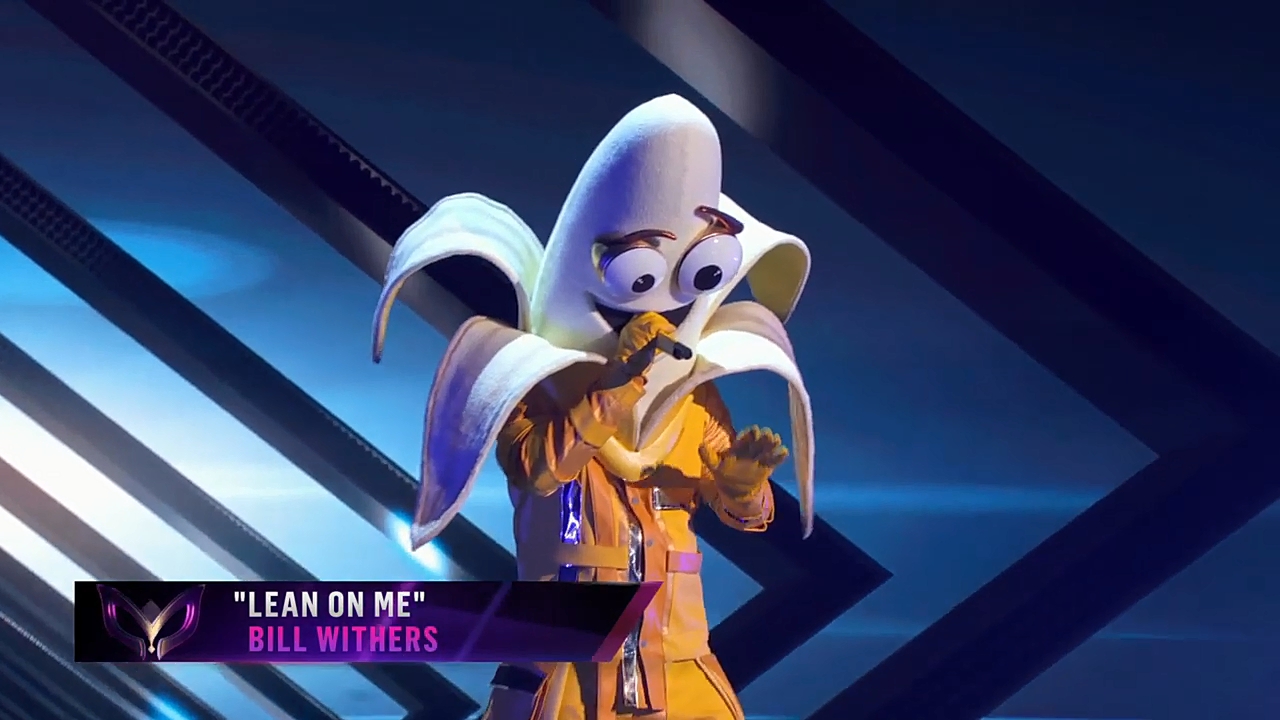 -- This time Banana Performs "Lean on Me" by Bill Withers for the judges. --
This week, The Banana is showing off his softer, sweeter side with a slower performance of the Bill Withers' classic "Lean On Me," and it shows a level of nuance and vocal ability we haven't heard from The Banana thus far on the show.
The soulful performance is accentuated by his gospel-inspired, banana-costumed batch of back-up dancers and it gets everyone cheering his name."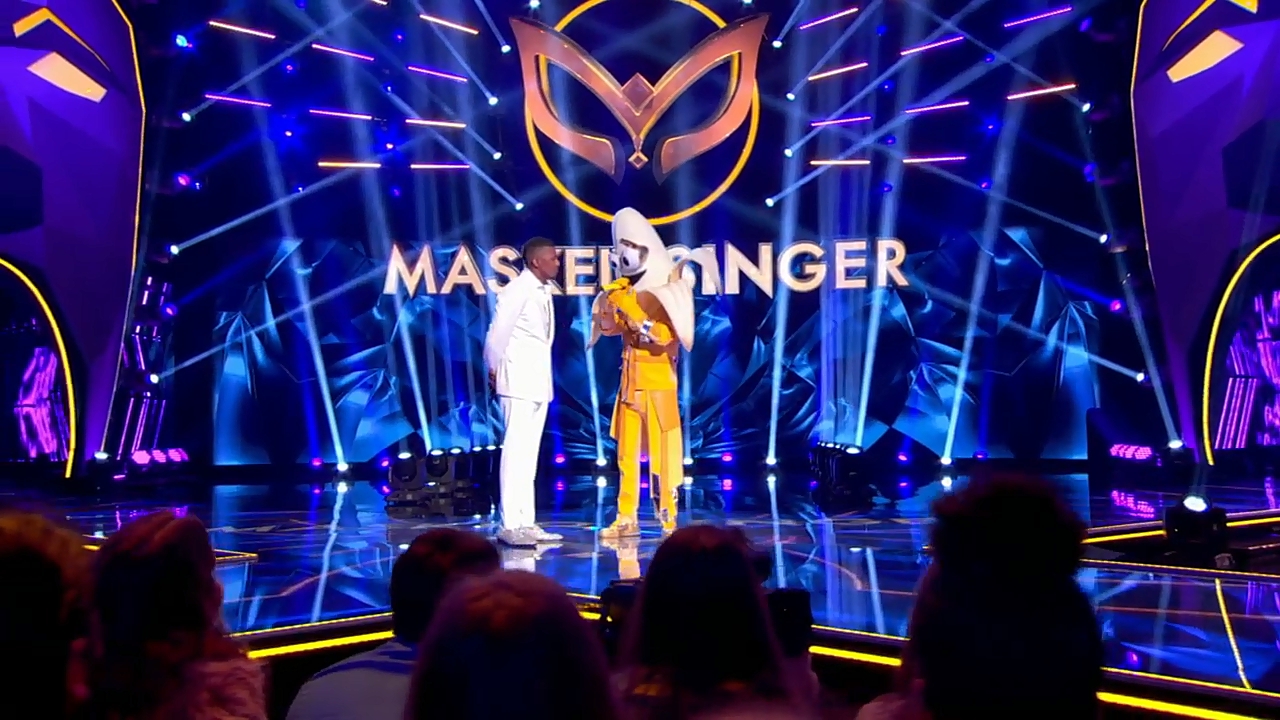 When asked by Nick why he chose this particular tune, The Banana explained, "My father's like my best friend, and he recently
passed away
. This man was a true hero, he loved music, and this song was our jam."
"In all seriousness, this was the best performance you've done so far. It was so moving," Ken shares. "Whoever you are, you're not only a star, you're a great person. So great job."
The Banana's friendship bracelet went to Jenny, and it read "Nineties Love."
"I'm just gonna say, we had a little chance to hang, as friends, and we had a great time and I love ya. You are an awesome person."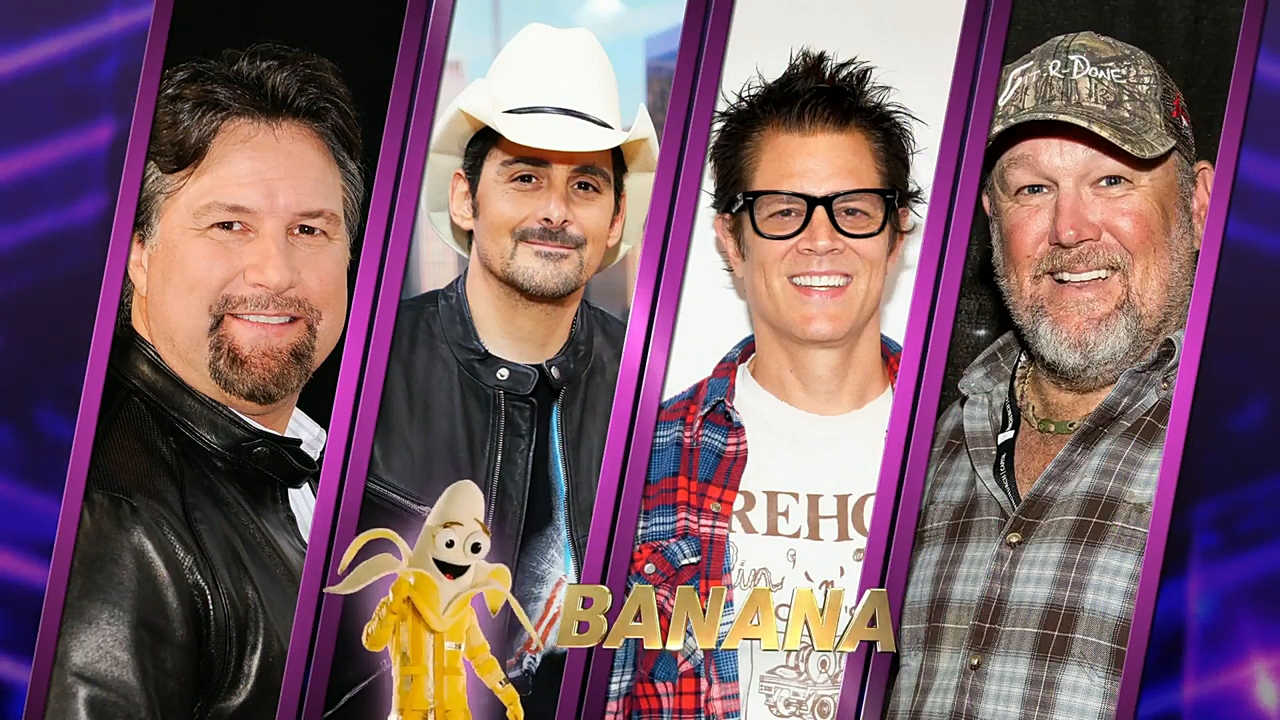 Panelists' Guesses:
Jenny says it's race car driver Michael Andretti.
Nicole guesses Brad Paisley.
Ken says it's Larry the Cable Guy (again).
T-Pain thinks it's Johnny Knoxville.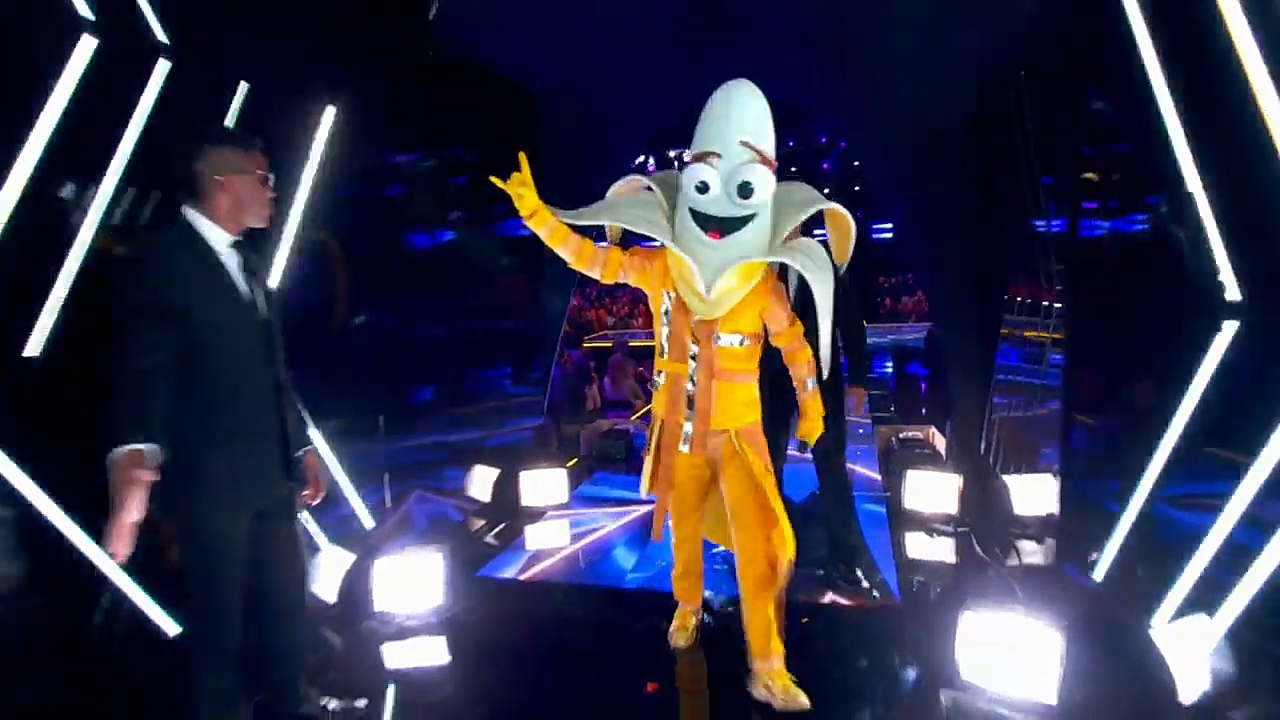 So, who do you think Banana is?