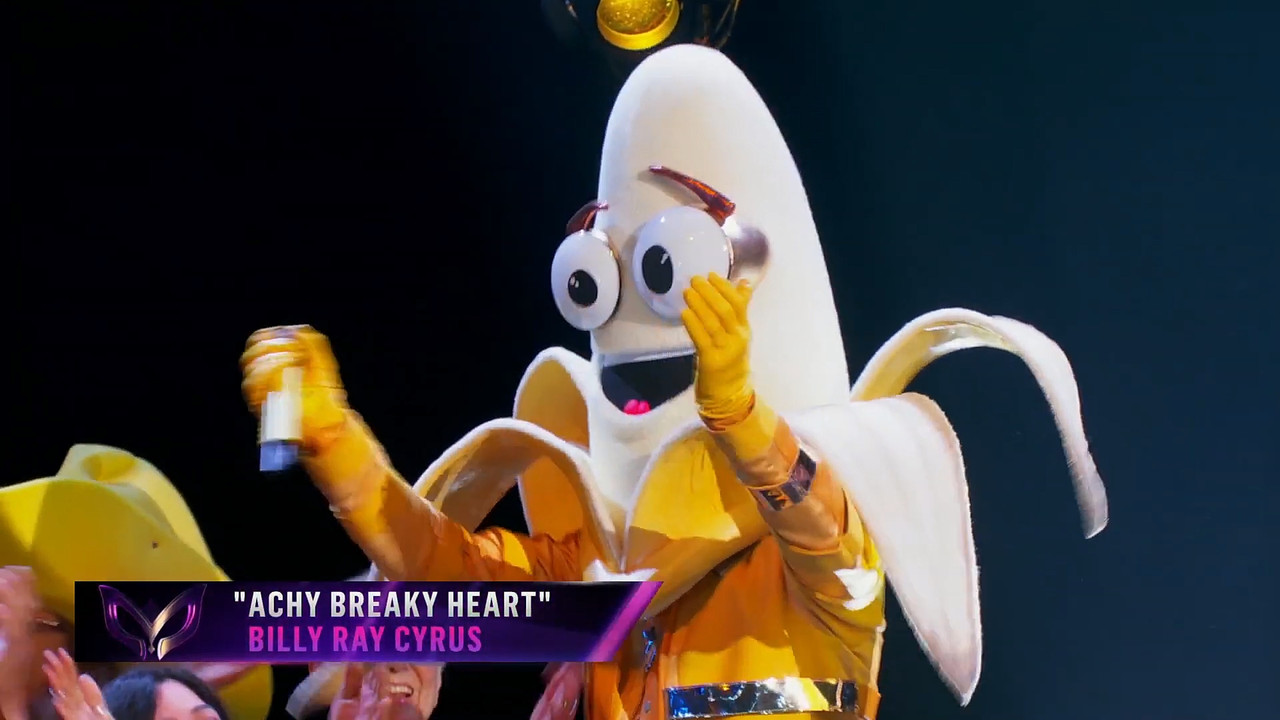 The Masked Singer is in full swing, and the internet is abuzz with speculation about the identity of one singer: The Banana.
The Banana is competing as part of Group B–which includes The Frog, The Kitty, and The Mouse, who was unmasked last night and revealed to be correctly identified by judge Robin Thicke as Dionne Warwick.
Now, as for The Banana–who performed "Achy Breaky Heart" by Billy Ray Cyrus last night–is peeling off layers with clues in his package, and Twitter is convinced the fine fruit is none other than Poison singer Bret Michaels.
After analyzing the evidence and seeing Banana perform, the internet has come up with a few solid theories.
Let's take a look at all the clues we know so far:
* One of the security guards in Banana's clue package video slipped and fell.
* Banana's clue package featured a cowboy hat, blue collar, and pufferfish.
* Banana was shown partying with two green women on a bus and couldn't believe he "overdid it last night," saying "you'd think this was my first rodeo."
* Banana is tough on the outside but a "total smoothie" on the inside and a "hoot" to have at parties.
Going by the clues, the most obvious guess has been Bret Michaels, the lead singer of Poison. Many fans believe this to be true because Michaels can be seen wearing a cowboy hat akin to the one in the clue package. The blue collar could refer to his line of pet products. Lastly, the party on the bus might refer to Michaels' 'Rock of Love Bus', which is the third season of his reality dating show.