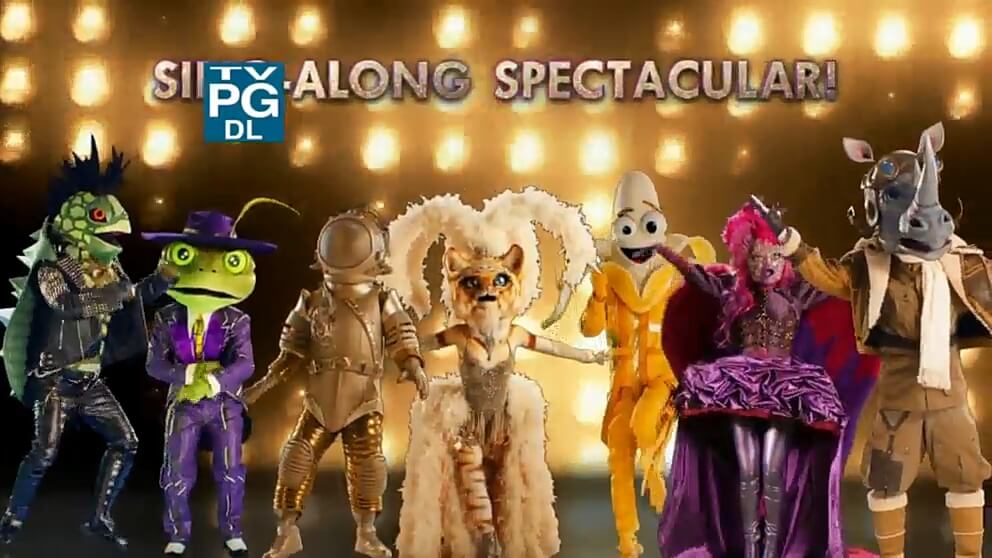 Yesterday night on FOX, "The Masked Singer" took a break from the normal competition to host a fun sing-along spectacular with the Top 7 celebs: Turtle, Banana, Frog, Kitty, Astronaut, Night Angel and Rhino. Quarantined viewers found themselves singing along with the bouncing bubbles as the remaining contestants gave it their all on the stage. Nobody was eliminated this week by judges Robin Thicke, Nicole Scherzinger, Jenny McCarthy and Ken Jeong, but new clues for the disguised crooners were presented to help your personal guessing games at home.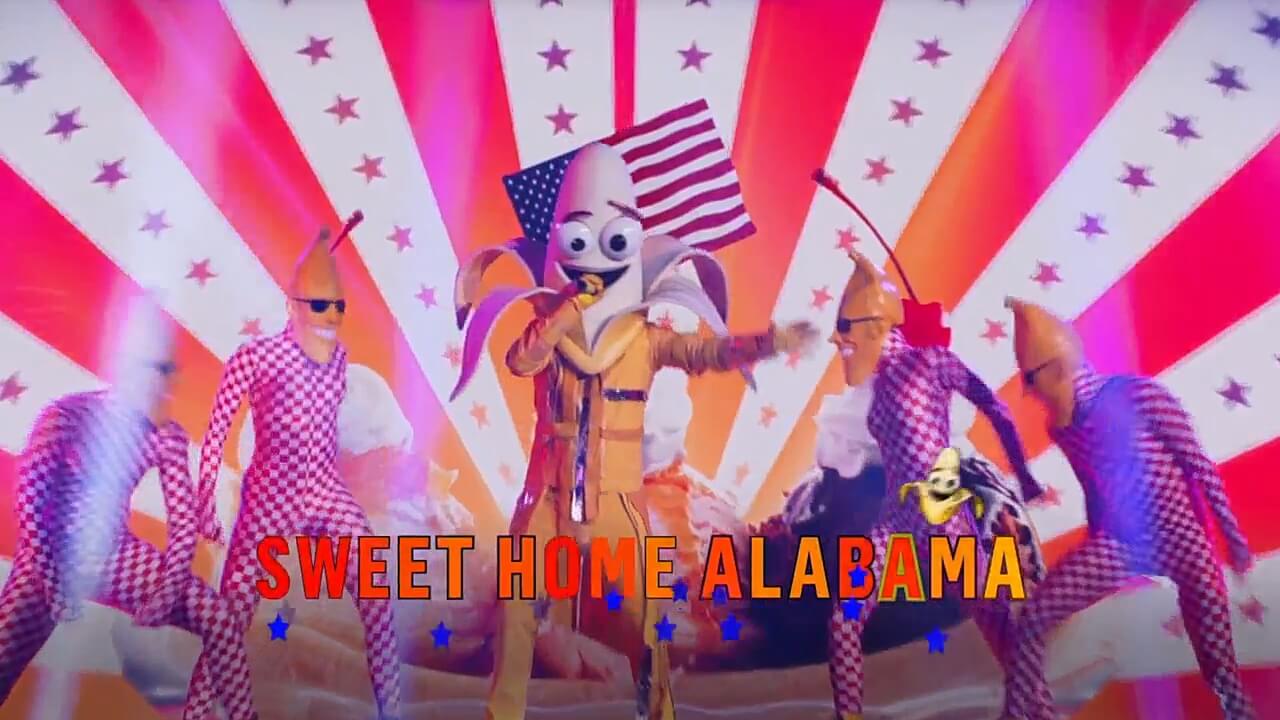 Banana's Sing-a-long song: "Sweet Home Alabama," by Lynyrd Skynyrd
New voice-over: What's going on, banana bunch? Orange you glad I'm here to keep the sing -a-long moving? Sure this show has been a challenge, because I can hardly see in this costume! But a little danger is a small price to pay for doing what I love the most: Being the life of the party and entertaining you. But do you know who I am? Have you fleshed out my clues like the blowfish, the blue dog collar, and the super sexy mullet? Apparently they think I'm Larry the Cable Guy, Jeff Foxworthy, Billy Ray Cyrus or Bret Michaels. Now that's a funny bunch. And now you get to be the life of the party, singing this American classic by one of my favorite bands — Lynyrd Banana Skynyrd."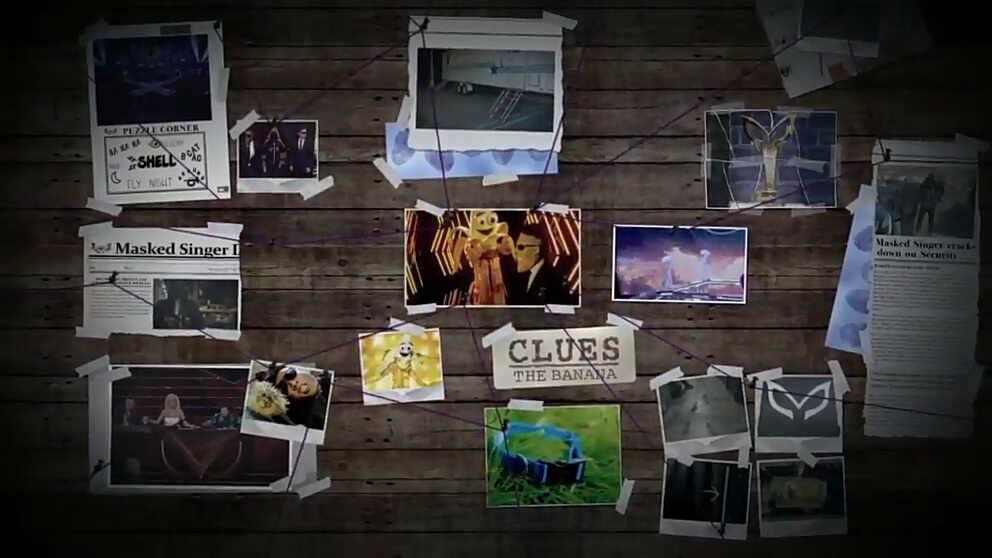 Clues: We've seen a blow fish, a dog collar and a super sexy mullet.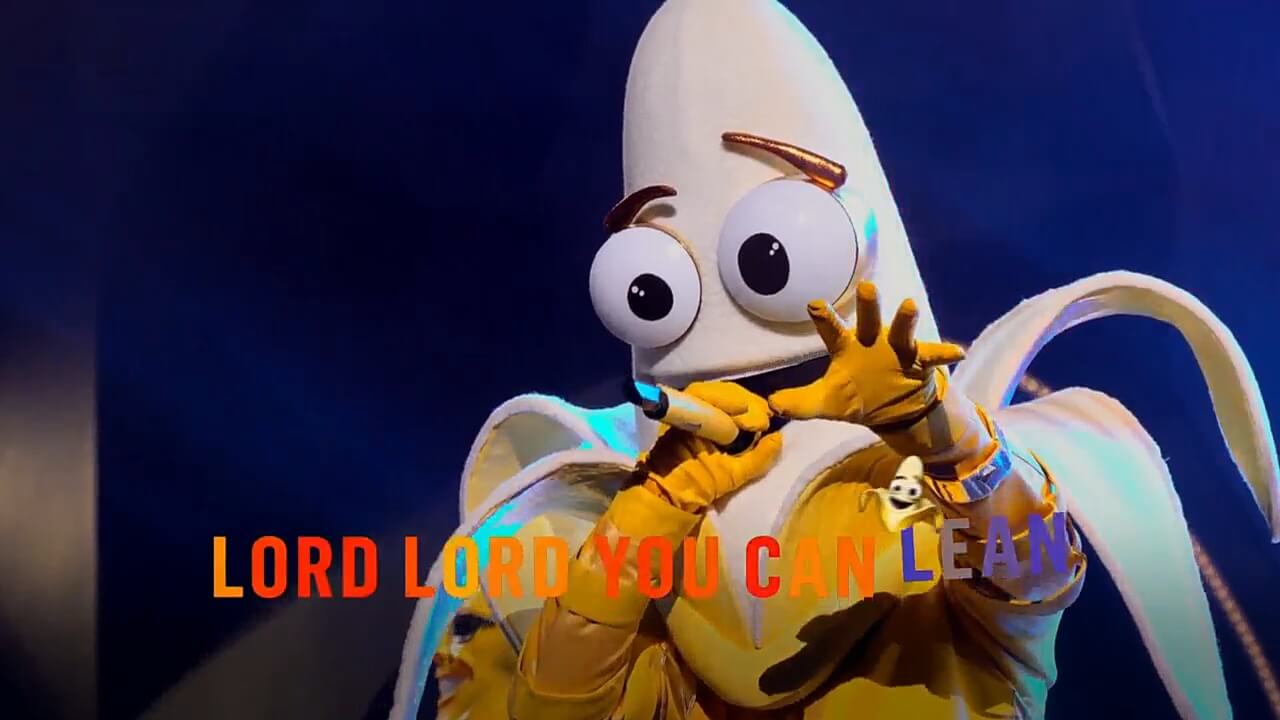 Banana's Second sing-a-long song: "Lean On Me," by Bill Withers
New clues: "I love being a part of the show so much because it brings people together. That's why I chose this second song, because it's all about being there for the ones you love, no matter what. And you can always lean on me, but not too hard! I don't want to get squished!"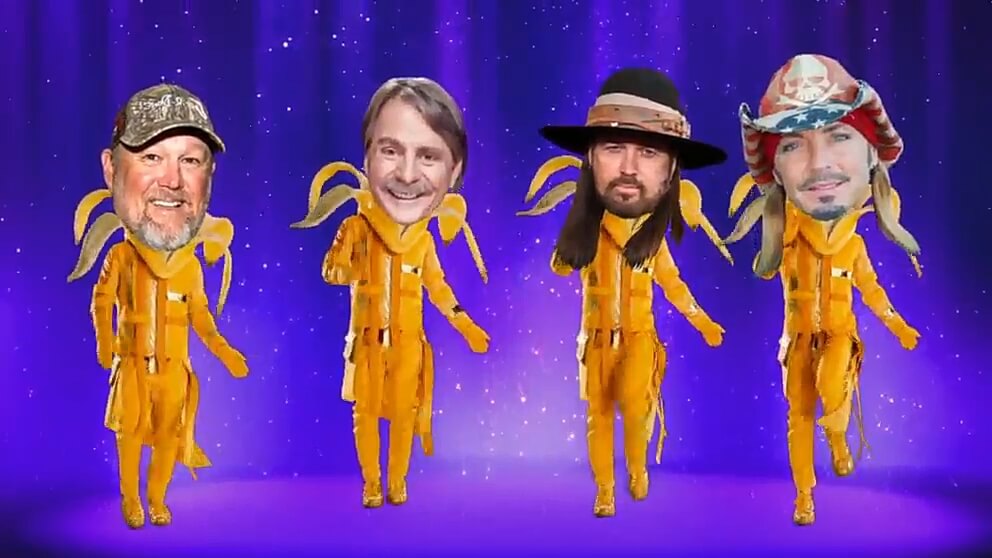 This led the panel to think Banana was Larry the Cable Guy, Jeff Foxworthy, Billy Ray Cyrus or.. Bret Michaels.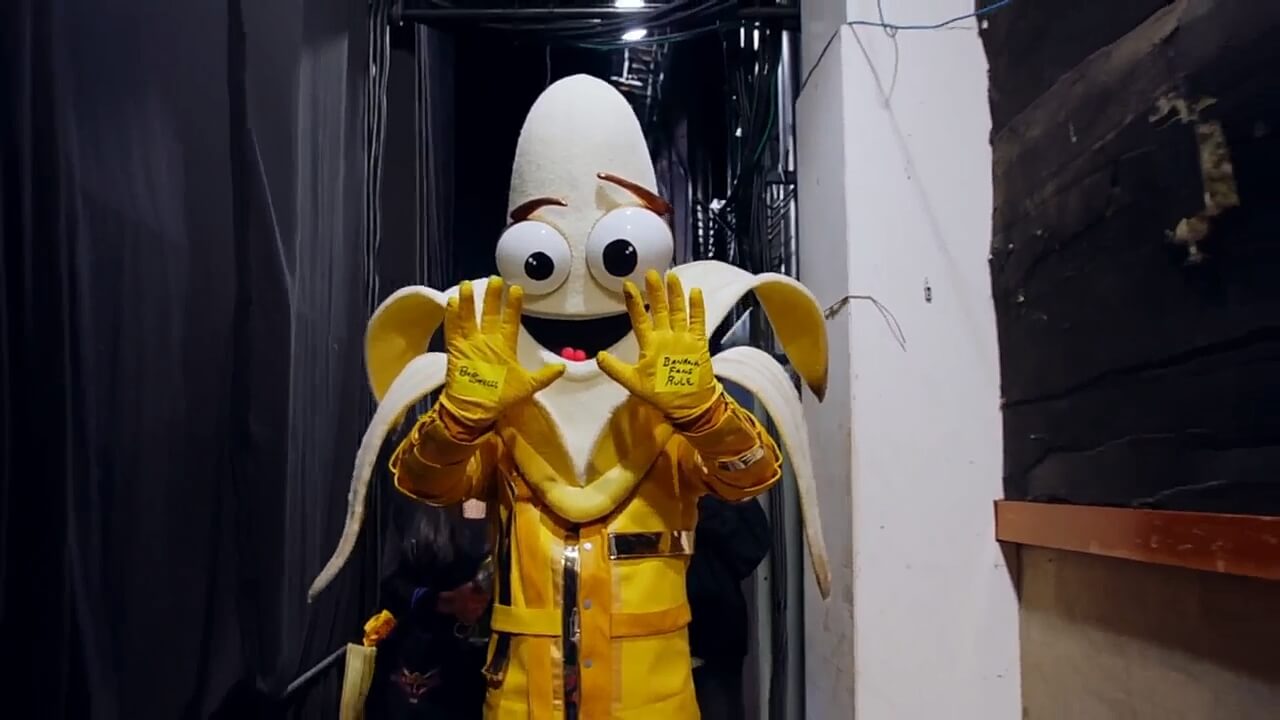 so, who do you think Banana is?
#stayhome