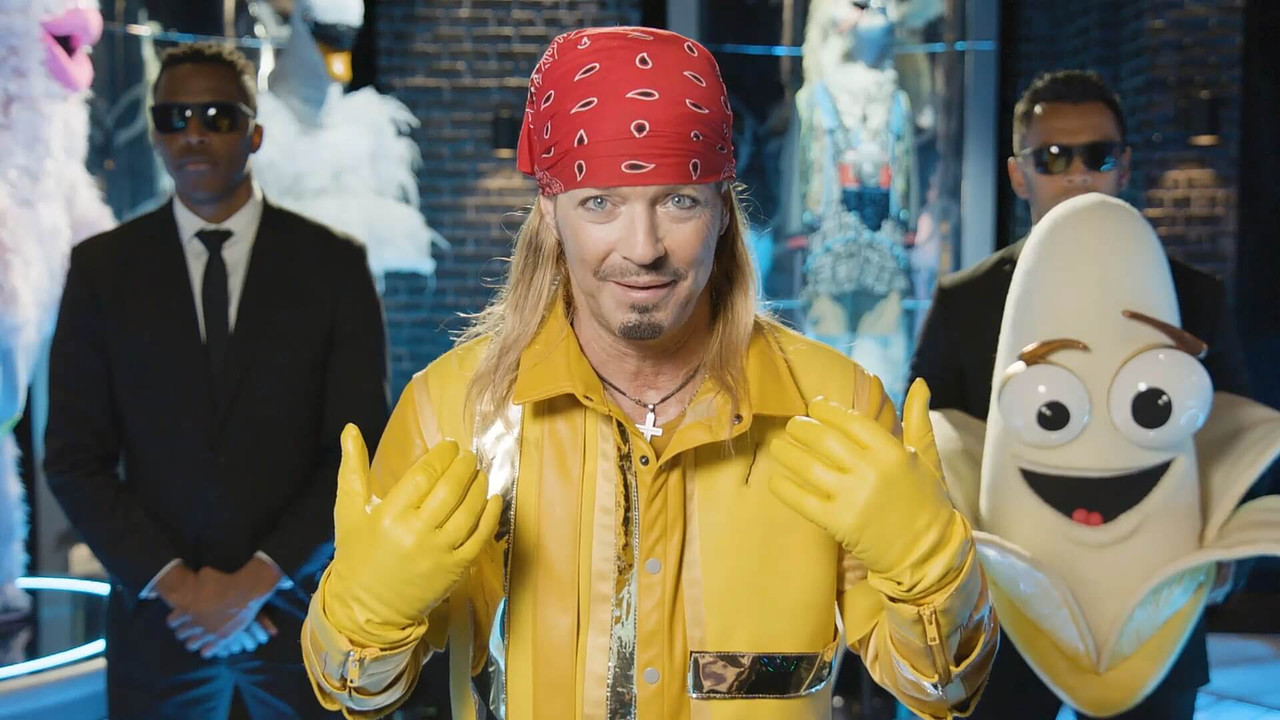 FOX caught Banana right after it walked off the stage! Find out how Bret felt about his experience.
Here's what I could say from the Banana experience:
The world needs some great positive energy right now. And this show, not ripping people down, not tearing them down, not beating them up I'm just gonna be honest with you, it was something I wanted to do. And this show was one of the best times of my life. I loved every second of it.
I now absolutely know what it feels like to be a living, breathing Batman. Right? and it's unbelievable when you're completely anonymous and I'm walking by everybody that I know, people I've known forever, people working here, fans that are outthere, the panel, it is a crazy feeling but I loved it, it's part of the absolute magic of this great show.
The most craziest thing is putting on that head, it's surreal in there like in a lot of times when I'm moving, it come down. I, 1000% say it was way, way more nerve-wracking for me. I have lived a whole career of absolute freestyle. I started in my soaking wet basement in Pittsburgh, Pennsylvania, jamming without the sump pump working. Half the stuff, I couldn't even see like I literally couldn't see where I was going and I was just winging it. The truth is, when you're a true freestyle performer and you're out there giving everything you have -- I promise you one thing -- leave it all outthere on the stage. I do it every single time. There's nothing I reserve. You know, you practice it. But then, when you get out there, you just got to let it fly and not overthink it and just really live the moment. In my brain, I have everything right and then I get on that stage and I have banana energy and I forget all the choreography. The choreographer just finally said, just stand somewhere over there, they gave up. I don't got the dance moves but I was trying to just bring the old school rabelais like Sharon Osbourne setting the gravelly pipes and so I was just bringing them out there and literally having fun.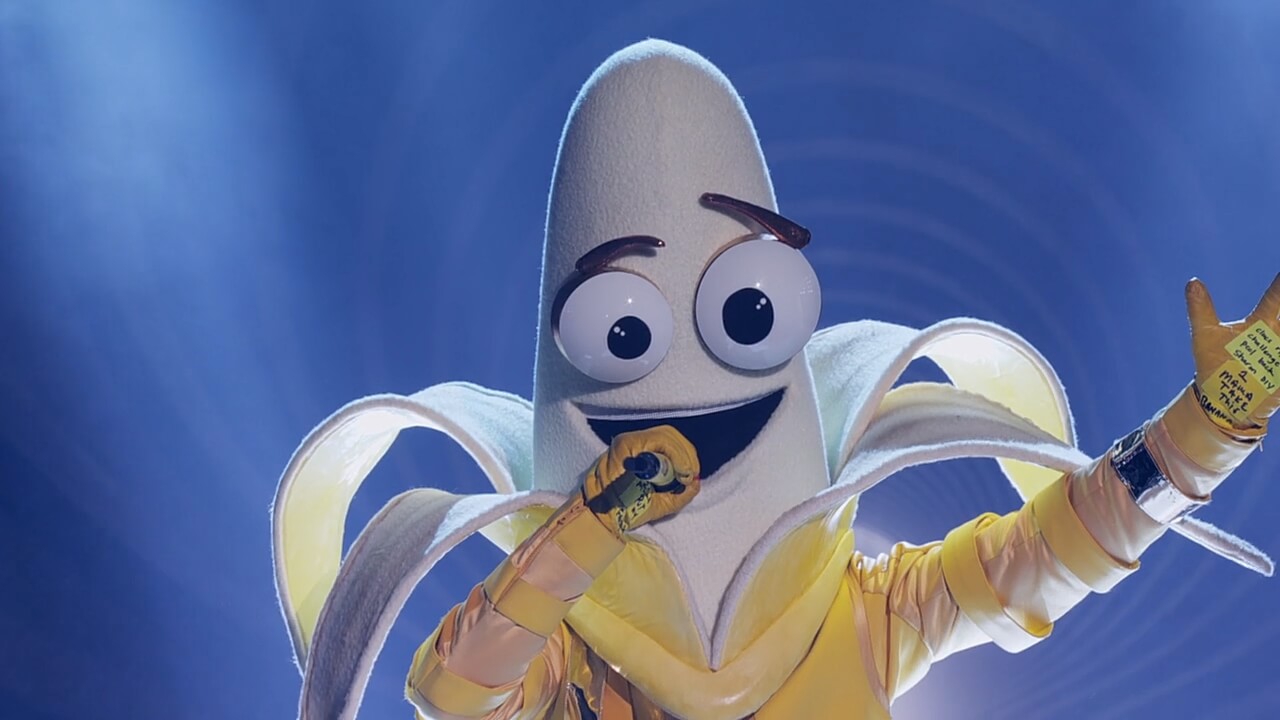 The banana, first of all, a couple of things -- it's based on energy. I've been a life long diabetic, so five injections a day since I've been six years old and I just -- I never let adversity get me down, very true and sometimes I just channel that energy that power helps me get past thinking about it too much and I get out on that stage and it is, everything bad goes away and it's just awesome up there and I wish I could tell you I can control it sometimes but I can't I just get out there and have fun if it's a fun song, if it's a ballad and it's coming from your soul like that, let your soul shine.
Sometimes you forget the vocals or rather forget the words, after the crazy brain hemorrhage I had so I write stuff down and it just sparks it but I'm having an amazing time.
I laughed so hard, all the judges looking up there and knowing them, and having partied with some of them before and had some good times. First, with blue collar, I was trying to really throw them off. I come from a small town outside of Pittsburgh, Pennsylvania, called Butler and so the blue collar, that's part of it. And then also I have a huge pet line I've done for years and years with PetSmart. And we always had some poisonous items in there, there was always something like the killer blowfish. I believe there was a snake, maybe a spider. And then for the tongue, we have "Open Up and Say Ahh," which had, you know, "Nothin' But a Good Time," "Every Rose," all of these big hit songs. And as you go, I think they were starting to figure out my vocal, the sound and style onstage.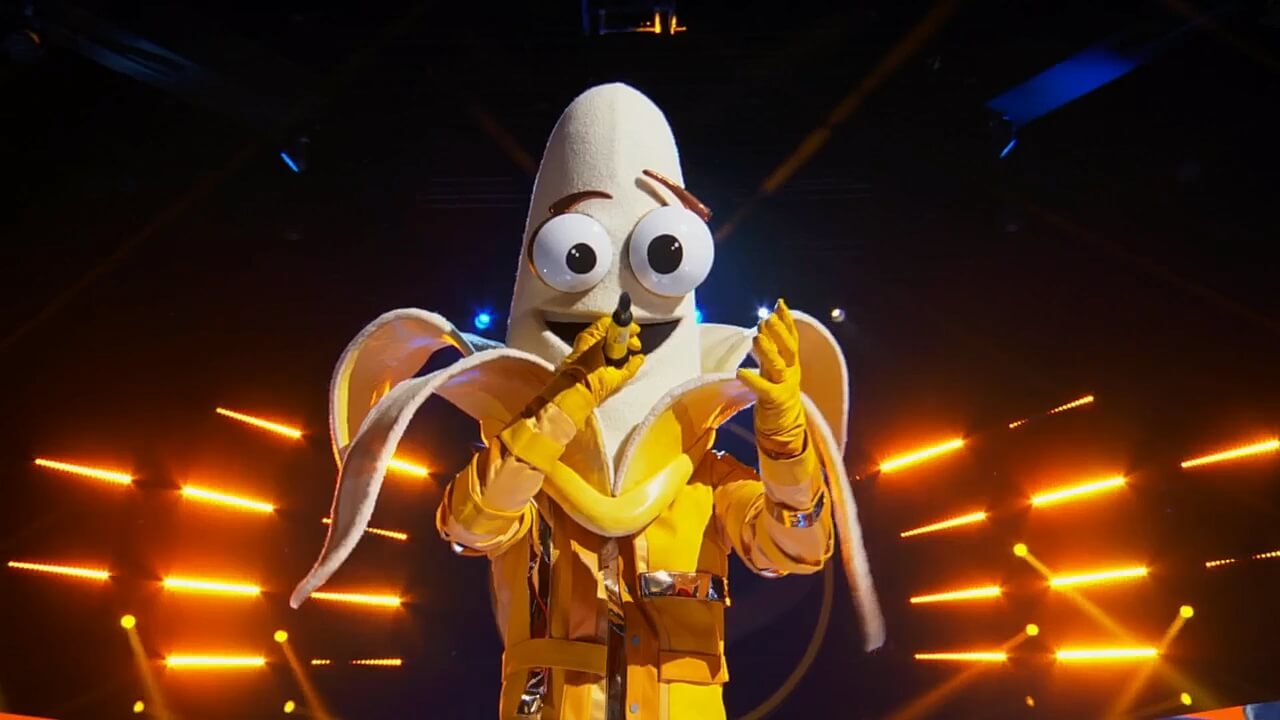 So every time they would say something and it was my name, I would be like, yeah, NO!. You know, it's this moment of yeah sure, NO!. That's not right because I want to stay on. I'm competitive but fun and I wanted to stay on the show.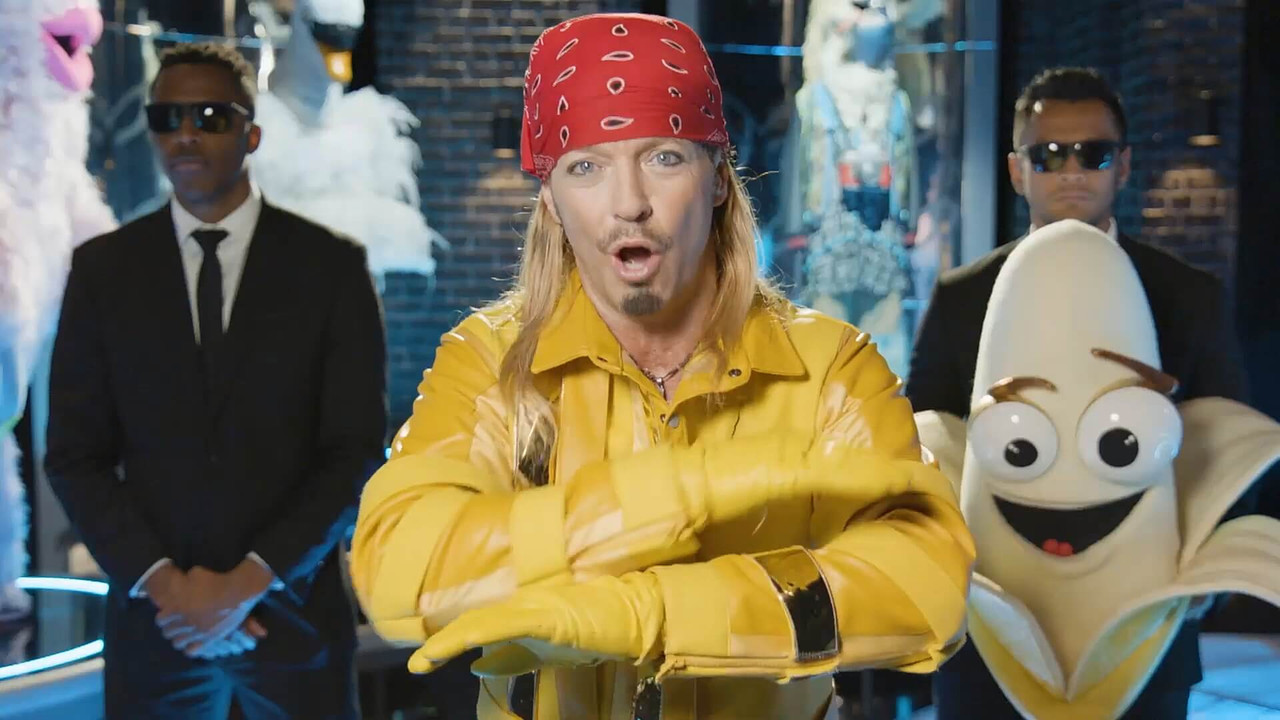 Doing "Knockin' on Heaven's Door," for the first verse, there was no sound in my headset, in my in ears. So I was just winging it. I'm like, I'm playing it on the piano for real like I do at home. And I'm like, man, I'd better--I hope I'm even in the right song right now. And it happened on "AchyBreaky Heart" with me too so I just learned, stay cool, stay calm, and just bring all that years of musical knowledge of being out on the road.
I'd pick songs I wouldn't normally do, songs I love, but I wouldn't normally sing. I changed up my voice and then they're putting you through choreography and things that they want to do and there's things you want to do and you just make that all work.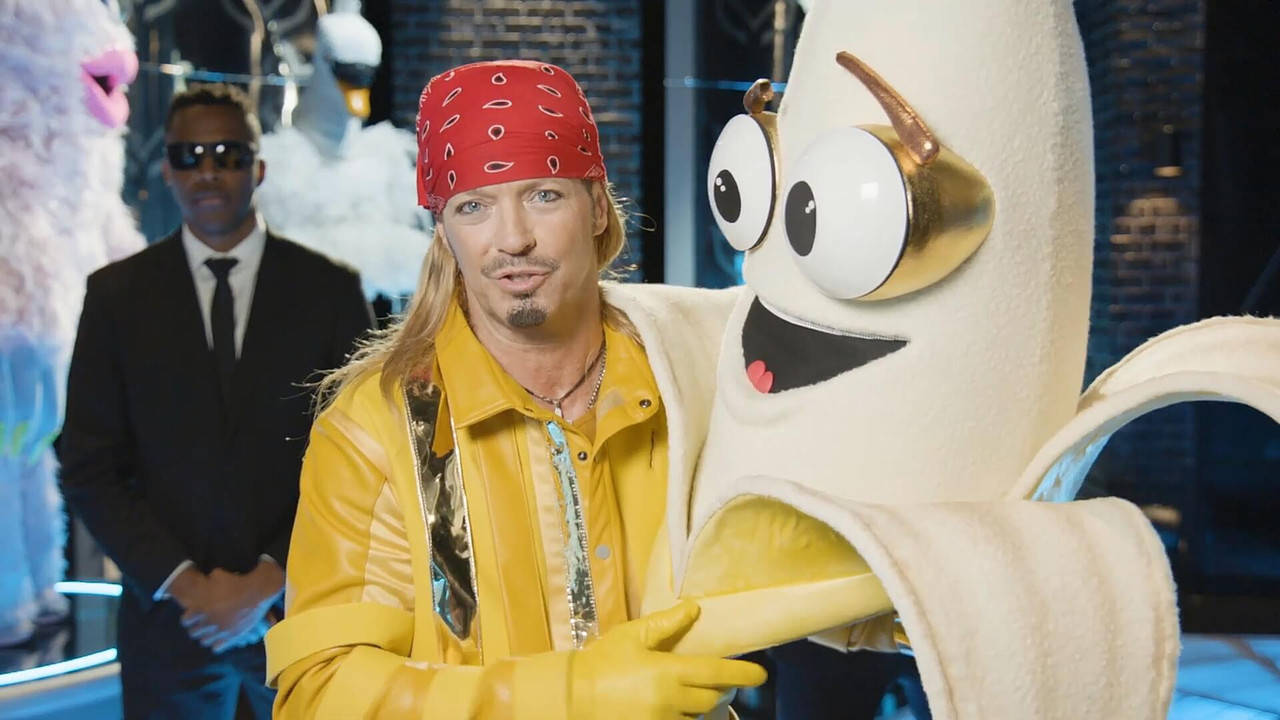 To all of the amazing fans, on behalf of Poison, on behalf of my solo career, on behalf of the banana, I just want to say thank you to all three or four generations. I am telling you, this is nothing but gratitude for letting me live my dream out and have a show like this and have a ton of fun and this has been awesome.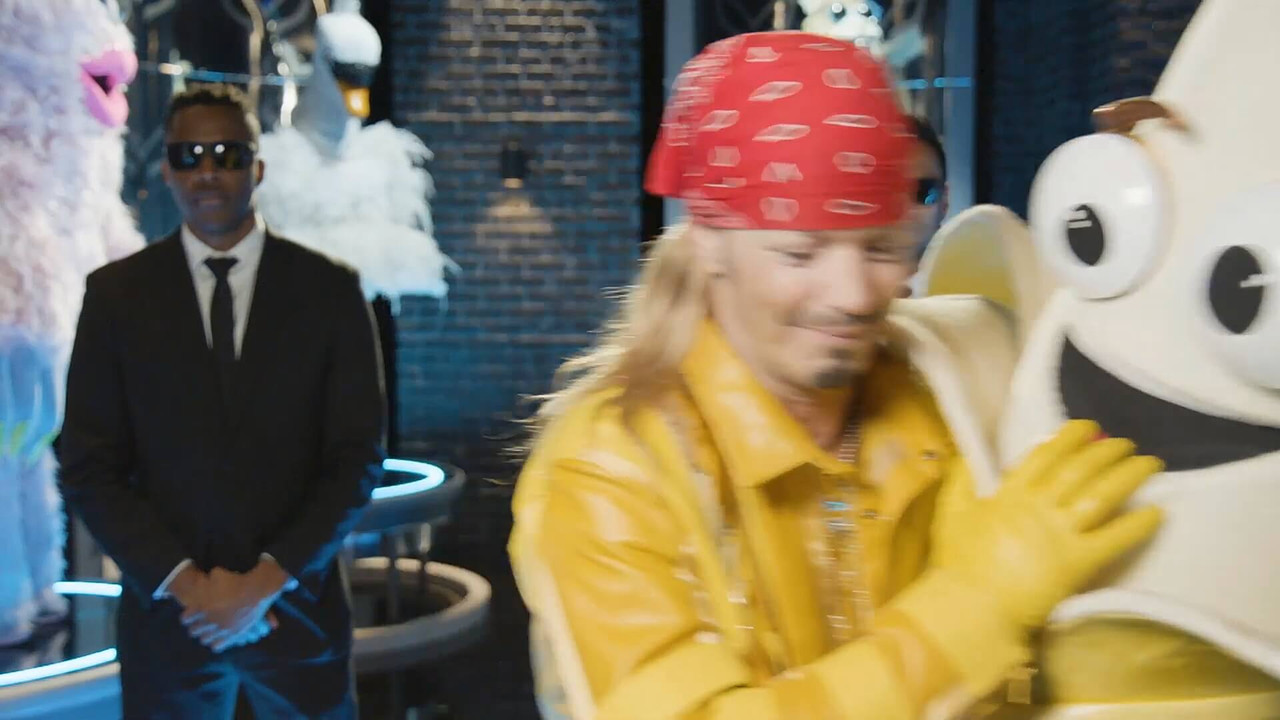 I'm sincerely going to miss you, banana. Banana rocked our world right here. I may steal banana. Banana's coming with me!