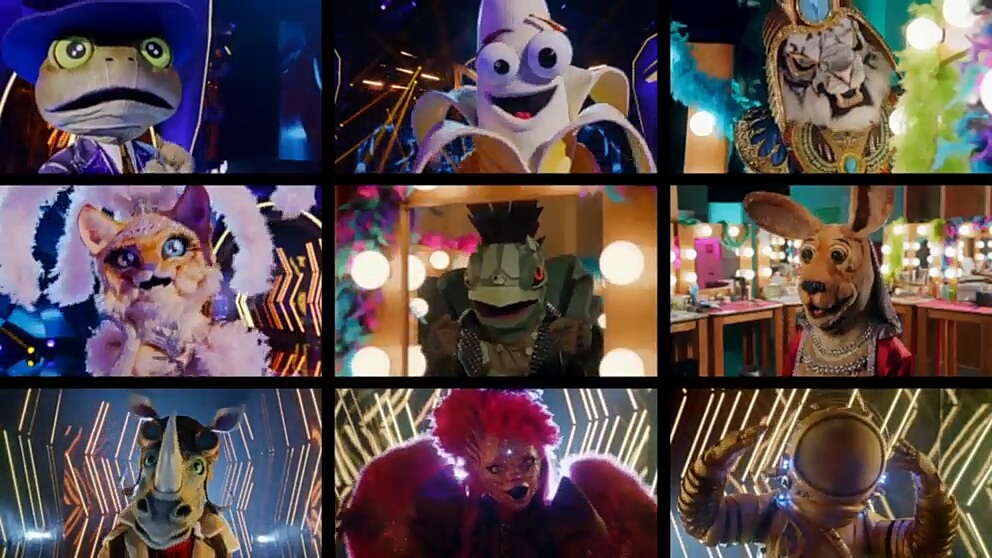 The Masked Singer gathered its "Super Nine" -- the top three singers from Groups A, B and C -- to face off in a special two-hour episode Wednesday full of performances and new clues. Turtle, Kangaroo and White Tiger represented Group A. Kitty, Banana and Frog represented Group B. Night Angel, Astronaut and Rhino represented Group C. Panelists Ken Jeong, Jenny McCarthy, Robin Thicke and Nicole Scherzinger were on hand to guess who could be under the masks.
Before individual performances began, bonus clues were give about each group. Those from Group A - Kangaroo, Turtle and White Tiger - have a combined 15.4 million Instagram followers. The top finishers of Group B - Banana, Frog and Kitty - have each been interviewed by Oprah Winfrey. Group C - Astronaut, Night Angel and Rhino - have seven Grammy nods among them.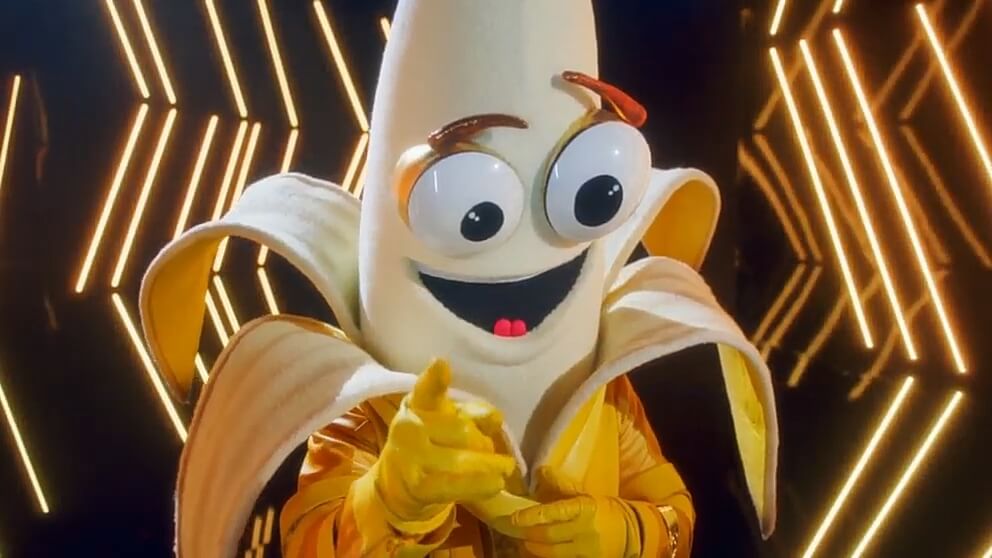 The performance order is by group. A, B then C. A vote after each group performs will determine a bottom 3.
After group A's performances the audience voted, and they chose White Tiger as the first to join the bottom three of the night.
Next up was Group B, giving us a range of songs. First up was Kitty with "It's All Coming Back to Me Now" by Celine Dion, followed by Banana rocking out to "Sweet Home Alabama" by Lynyrd Skynyrd, and Frog showed off all of his talents with "Jump" by Kris Kross.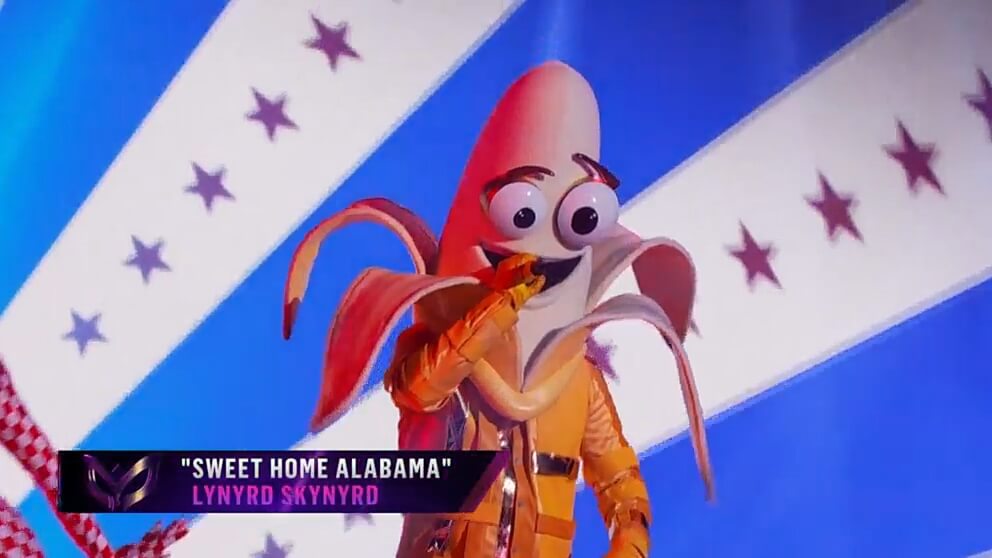 "When I first got here, I was just a party boy looking for a good time," the Banana said. "A traumatic injury from my past made me forget the lyrics in my second performance." His "super clue" was a mullet, and he sang "Sweet Home Alabama." "Blue collar has many, many meanings. When I say 'blue collar,' I'm a funny guy, but I'm not stand-up funny," he informed the panel. McCarthy guessed Brett Michaels, which was a very solid guess. Other guesses included Brad Paisley and Billy Ray Cyrus.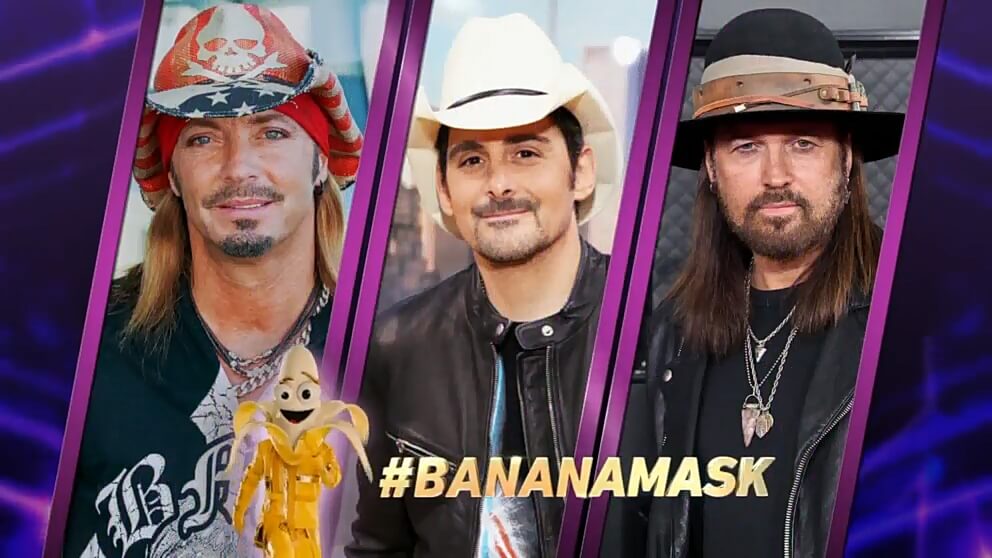 Panelists' Guesses:
Jenny guesses Bret Michaels
.
Ken guesses Brad Paisley.
Nicole is sticking with Brad Paisley.
Robin guesses Billy Ray Cyrus.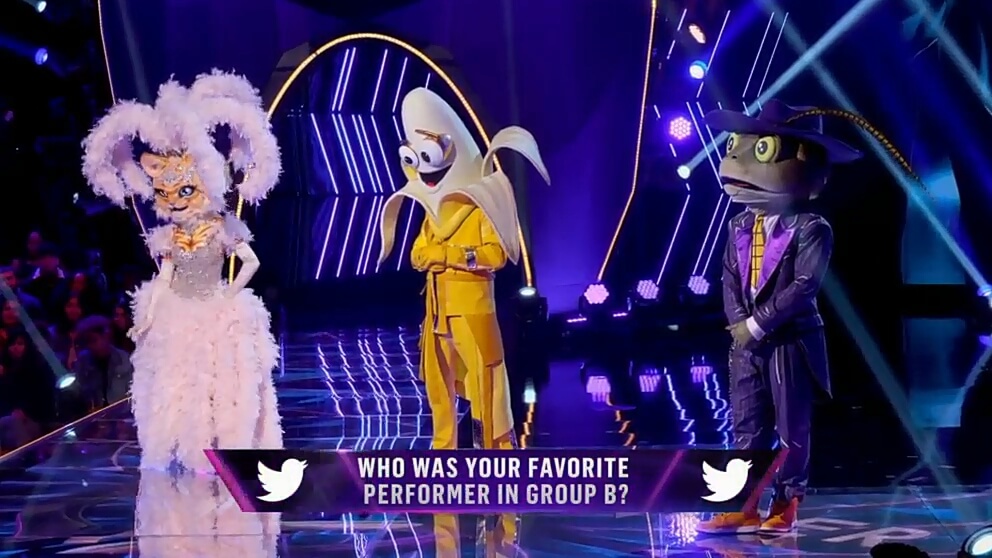 After Frog's performance the audience voted and the singer in danger of being unmasked at the end of the episode is Banana.
First up from Group C is Night Angel with "Rise Up" by Andra Day, followed by Rhino with "What a Man Gotta Do" by the Jonas Brothers, and Astronaut with "Never Gonna Give You Up" by Rick Astley. The votes for Group C are in and the singer in the bottom three is Rhino. He will face off with White Tiger and Banana to decide who is unmasked.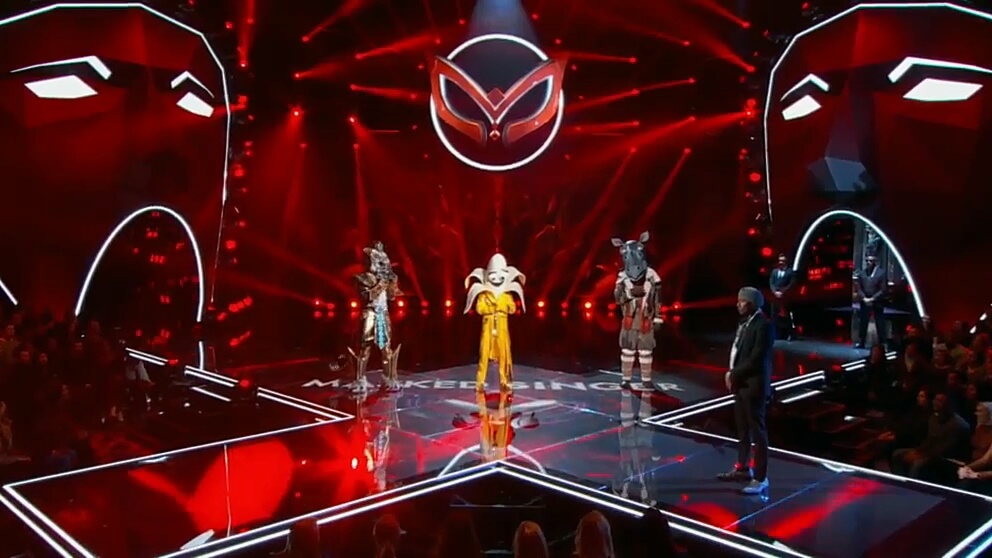 The bottom three artists in each group were White Tiger, Banana and Rhino. The panel then had to choose which of the three would be eliminated and therefore unmasked.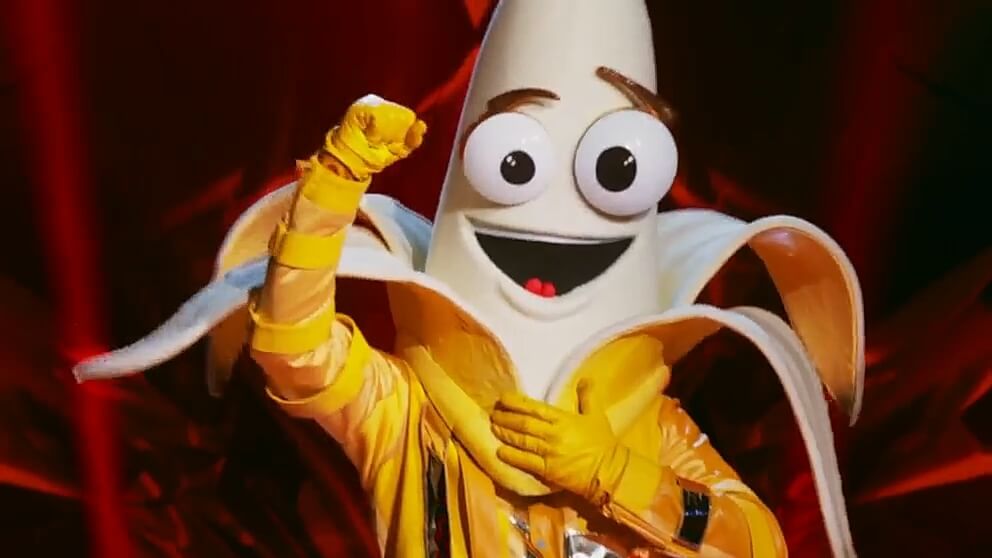 Banana.. you will sing another day! Panelist went with White Tiger.