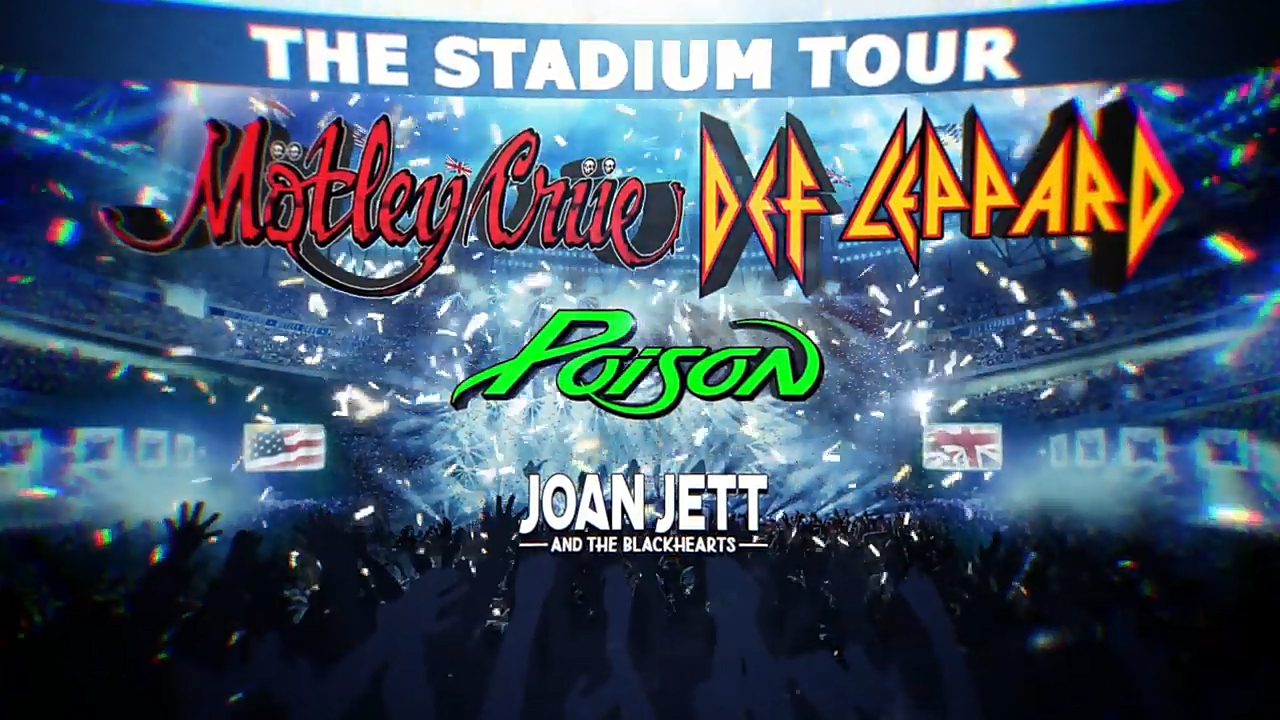 According to
Sleaze Roxx
, "The Stadium Tour" featuring Mötley Crüe, Def Leppard, Poison and Joan Jett & The Blackhearts along with opener Tuk Smith & The Restless appears in serious jeopardy with the Coronavirus / COVID-19 Virus pandemic throughout the world. The Stadium Tour is scheduled to run from June 18, 2020 to September 5, 2020.
Sleaze Roxx has been informed by Dirty Skirty frontman Luke Stephens that The Stadium Tour is on the verge of being cancelled and that:
"As far as the Motley thing goes, my source has just gotten off the phone with his contact and the tour is almost 100% cancelled. Rehearsals at an unknown location in LA were supposed to happen in May. Those have been cancelled. Given the band's age and to quote the contact's words "declining ability", it may not even get rescheduled. Vince [Neil] had already lost in excess of 20 lbs."
Later he added "Hey guys I'm the one that broke the news - their rehearsals for May have been cancelled - it's almost 100% cancelled ... I'm sure we will learn more for sure in the coming weeks"
This can not be surprising given that The Stadium Tour is supposed to kick off at the TIAA Bank Field in Jacksonville, Florida, USA on June 18, 2020 and the United States of America appears to be in its early stages in terms of combatting the deadly virus. In addition, it will be difficult to reschedule the tour anytime soon since Def Leppard previously announced a subsequent 20/20 Vision Tour with ZZ Top as their opener throughout the USA from September 21, 2020 to October 18, 2020.