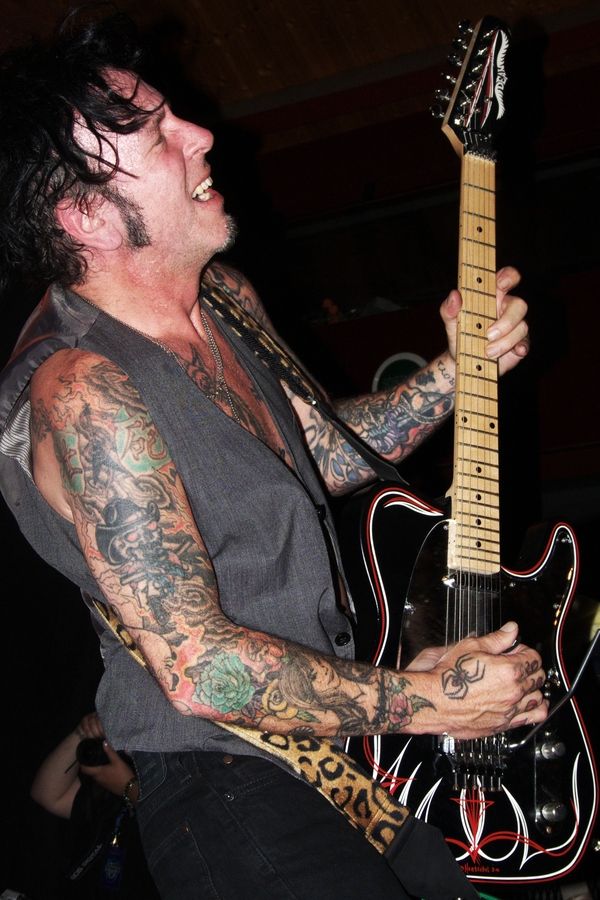 Rewind with Tracii Guns by Metal Sludge
What are you doing since we last talked to you [December 2, 1998]?
Well, Ive just been asked to join POISON in recording new songs and touring this year. LA GUNS is about to rerecord some old stuff again for Cleopatra records. I am always doing plenty of silly tribute records which, aren?t that silly to me cause they pay better than anything else I am doing most of the time. LAGUNS is gearing up for another club tour this March. LAGUNS is also working on new material for a studio record for Cleopatra records. Gilby Clarke, Chuck Garric (LAGUNS,DIO bassist), Kris Kohls (Drummer for Videodrone) and myself have a new band called Kilowatt that is actually really really good and is the only project Im doing that has actual genuine Major label interest. Other than that I try to find time to eat and sleep a little.
So what is the dilly with L.A. Guns right now? Where do they stand?
L.A. Guns is my baby and I love it. The guys are really supportive of my involvement with POISON and they understand that I have been doing LAG since I was seventeen and a little time off would probably do me and the band some good.
Have you seen Bret without his bandana yet?
Yes and he is actually a lot sexier without the bandana.
What is your favorite C.C. DeVille story? If it involves a lot of drugs, that's fine. No cops or anything are reading this.
CC fucked Gilbys girlfriend (not his wife) years and years ago and then told Gilby he didnt know it was his girlfriend. Gilby said thats ok she fucked Tommy Lee last week.
Then Gilby fucked CCs girlfriend to get even and then told CC he didnt know it was his girlfriend.
Then CC said, its ok shes married to Herman Rarebell. Always loved that story.